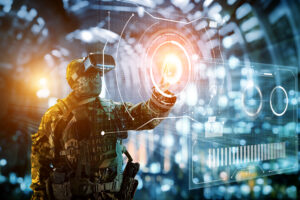 Technology has a hand in virtually every well-known industry out there. For example, automated machines make it possible to keep the line up and running in the Food & Beverage industry, just as advanced technological applications are utilized for Oil & Gas work. Indeed, each industry contains its own unique set of parameters and needs to be met, and nothing is better than a thermal concept customized to your needs. In today's blog, the team at Noren Thermal Solutions in Taylor, TX explores what to know about ruggedized electronics, including a need for extra durability.
Built for Durability
Our goal at Noren Products for over fifty years has been to help you get the most from your technological applications, and this vision does not stop at any one particular industry. Indeed, we fully recognize that each one is unique in that it contains its own specific set of needs, parameters, and capabilities. What's more? Simply pursuing a one-size-fits-all solution cannot possibility optimize your capabilities, as failing to consider these needs and parameters only sets your team up for failure.
You see, we are well past the one-size-fits-all mentality, and customization is key when it comes to your thermal capabilities. In terms of our team, this takes the form of working collaboratively with you and our team of engineers and manufacturers to create a solution that elevates your applications and their performance.
One such area that requires additional coverage and consideration may include that of the military. After all, environments may be unpredictable, and it is imperative your devices are able to function to the best of their ability when in such situations. To learn more about this process and how we can help your team get started, give us a call today.
Industries Utilizing Ruggedized Equipment
When devices require additional protections to ensure durability and dependability, we create them with these needs in mind. We call these devices ruggedized electronics, which combines high-performance thermal management with the durability that rugged industries require.
Indeed, industries such as those working in aerospace or those related to the military require additional help to promote effective and consistent cooling in any given environment. Contact a representative from our team today to learn how you can get started.
Ensuring Quality and Dependability
For over fifty years, we have made it our mission to place an equal emphasis on sustainable practices that promote efficiency of use. In other words, our goals are to help you get the most from your technological applications regardless of the environment, and we are eager to help you get started with your custom thermal solution.
Speak with Our Team
Contact Noren Thermal Solutions in Taylor, TX by calling 512-595-5700 to learn more about the need for custom heat exchangers in the military and aerospace fields that also provide reliable, optimized results.