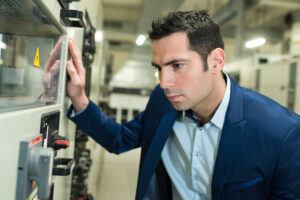 Thermal management is a crucial component of your production process; without it, you run the risk of your important, not to mention expensive, machinery shutting down when you need it most. When you have invested money, time, and human power into your organization, you must have confidence that everything runs smoothly and that there are not any harmful surprises. To ensure that your various components function as they should, without the risk of temperate-related issues, feasibility studies allow us to design, test, and tweak custom thermal solutions that meet your unique needs. In today's blog, the team at Noren Thermal Solutions in Taylor, TX talks about our rigorous feasibility studies and describes how they benefit you and your company. 
Measure Twice, Cut Once
Feasibility studies are so helpful because this is dedicated time that allows us to examine and determine what exactly your machinery and its components require. There is a lot to consider when designing and implementing custom thermal solutions, and these nuanced details can make or break the efficiency and effectiveness of your processes. We take this time to study your precise machinery as well as the space it is in, any environmental considerations, and your overall needs. All of these elements contribute to your unique cooling requirements, and our specialized feasibility study provides us with the information we need before committing resources towards a final product. 
Our Study Is Comprehensive
Once we fully understand what cooling needs you require to best run your equipment, we create a concept design by crafting CAD models and conducting a CFD analysis. This information allows us to 3D print a tangible recreation of what the final product will resemble. Next, we start the first product design phase, in which we assess the mechanical layout of your cooling product and your one-of-a-kind thermal performance criteria. This is all to make sure everything will work as intended in your unique work environment. No two workspaces are alike, and your cooling solutions need to be customized for you. During this time we also send your drawings for your approval. Once we receive your feedback, we begin testing with a prototype that we can rapidly create. We run this prototype through a battery of tests that are designed to mimic your machine's needs. We are proponents of in-house manufacturing, which allows our engineers to craft and tweak the prototype until it works exactly as it should. Once we are certain that the prototype will yield the best possible results, we create the final product. 
Contact Us To Learn More About Our Feasibility Studies
Our cooling solutions are designed specifically for you, so you can rest easy knowing that you are getting a product built with the highest standards. We encourage you to contact Noren Thermal Solutions in Taylor, TX by calling 512-595-5700 to speak to a representative from our team today