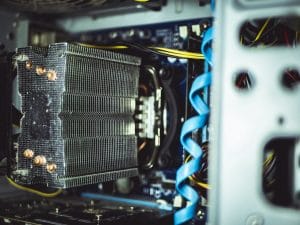 In traditional thermal management settings, businesses would have to utilize air conditioners and colling units when attempting to keep their machines and technology functional without overheating. Indeed, ensuring technologies were not only functioning at their peak capacity but ensuring that they did not break down for technical purposes requires a great deal of time, effort, and cost. Nowadays, however, there are custom thermoelectric solutions that can be utilized to not only make this process much smoother, but enhance output and productivity as well for a fraction of the cost and effort. At Noren Thermal Solutions in Taylor, TX, we believe in the importance of collaborative custom solutions to meet your unique thermal needs.
Heating and Cooling
With advancing technology, there are hardly any roles or purposes a machine cannot be used for. In fact, the rapid advancement has created a path for efficiency, meaning that what once was deemed a technological advancement to make a task much easier has since endured revisions and more to increase production and functionality. That being said, the need to sustain these machines has increased as well, including routine maintenance and optimal appliances to ensure functionality.
When technologies are working and performing tasks, energy is being utilized to move the process along. During this process, heat is created as the pieces and mechanisms work in unison, however, if the heat is allowed to remain and increase in temperature, the technology is affected and becomes overheated, either causing the machine to cease production or malfunction. In response to this, you will need to have the technology maintenance, which can be costly both financially and production-wise. By utilizing thermoelectric cooling solutions, devices are able to create temperature differences by transferring heat between two electrical junctions. When a current is created to displace heat from one junction to another, the result is a cooling of that junction and thus consistent temperature control.
Addressing Your Specific Needs
While utilizing the latest in thermal solutions is necessary to ensuring overall production and productivity, customization plays a major role as well. In fact, a variety of technologies are created for specific purposes or functions and likewise have very specific needs, meaning that a one-size-fits-all option is not going to cut it. A custom option means that your unique needs are not only taken into account, but you have a role in the collaborative process as well to ensure optimal results that fit your unique parameters. From a custom design and collaborative engineering, to rapid prototyping and in-house management, your needs are the priority and you can rest assured knowing that you have a role in the entire process.
Learn More Today
Contact Noren Thermal Solutions in Taylor, TX by calling 512-595-5700 to learn how customizing thermoelectric solutions can help your business.