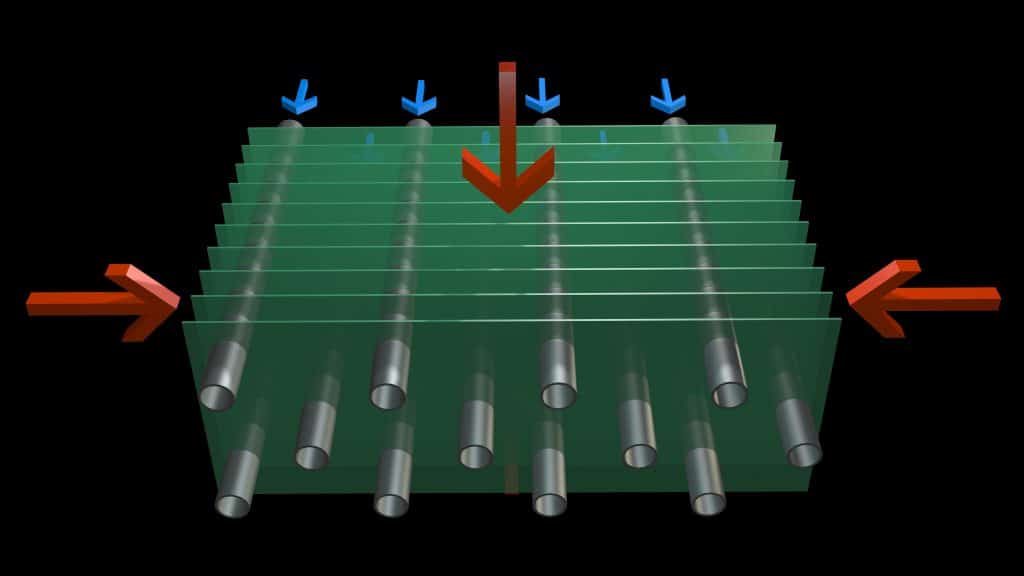 As technology continues to advance and innovate, engineers are producing applications and machines that can produce a high output of power while maintaining a relatively small surface area. What's more, today's high-performance electrical and technological applications could only have been made possible due to innovative thermal management techniques such as custom cold plates. At Noren Thermal Solutions in Taylor, TX, we are dedicated to providing and producing the most efficient solutions for transferring heat waste in order to maximize your industry's output and optimization.
Liquid Cooling
While there are a variety of custom-created solutions that could be utilized, one of the more popular solutions includes the cold plate. Cold plates are appliances that are made from metal which includes flow paths for a heat-transfer fluid to flow through. As these plates absorb electrical heat waste, it dissipates in the paths through the process of liquid cooling. The flow paths inside the cold plates can be created in various shapes and sizes, allowing them to more effectively absorb and transfer large amounts of heat while also meeting your business' unique parameters.
In order to determine the best thermal solution for any given appliance, there must first be a thorough assessment and analysis of the system's requirements.
Wide Variety of Applications
As mentioned above, cold plates can be machined to different sizes and shapes, making it a versatile appliance for regulating temperatures in a variety of technologies. They can provide applications with a high level of heat transfer in tight spaces by combining conduction – which involves transferring heat from the metal plate to the cooling fluid used – with phase-change cooling. Because of this process, cold plates result in lower costs accompanied by higher performance capabilities, making it a useful liquid cooling technique that can be brought to a wider variety of common and non-standard applications.
Meeting Specific Parameters
Because we custom-create each plate and the flow paths machined into them, we can achieve the highly specific cooling parameters of a variety of applications. Whether your business manufactures for food and beverage, waste water, pharmaceutical packaging or another industry, our experienced engineers work closely with you to achieve the solution needed to help streamline production and productivity. We work with you from the very beginning to ensure an eco-friendly and efficient thermal solution. For more information about how we can help and what capabilities we can assist with, contact our team today.
Learn More Today
Cold plates can be utilized to more efficiently transfer heat in an application, streamlining your production and business. Contact Noren Thermal Solutions in Taylor, TX at 512-595-5700 to find out how we can help you.