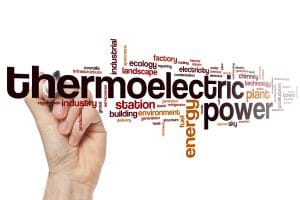 Having the ability to customize accessories in a number of technological applications truly paved the way for advanced thermal management. Indeed, collaborative engineering makes addressing a myriad of needs in a number of industries possible, all while keeping the environment and production in mind. In today's blog, the team at Noren Thermal Solutions in Taylor, TX will take a look at utilizing thermoelectricity in order to help regulate temperatures more efficiently in applications.
Temperature Regulation
For technology to function properly, factors such as heat disposal, energy regulation, and more need to be taken into account. In fact, they are the crux of maintaining an efficient flow of production. In the past, however, accomplishing this meant large levels of pollution and damage to our surroundings. For these reasons, the team at Noren sought a solution to address all of these factors.
Our custom solutions are entirely created with eco-friendly thermal management concepts in mind to allow for a significantly higher level of efficiency and innovation that traditional electrical cooling solutions cannot provide. We accomplish this by utilizing minimal space and advanced concepts for techniques such as transferring, spreading, or dissipating heat. Not only this, but custom solutions such as thermoelectric coolers can do so using a much lower amount of energy than solutions of the past.
Unique Products for Unique Needs
Whether you are looking to maintain temperatures in a standard setting or under tough and severe conditions, thermoelectric coolers can be made to transfer heat at the specific rate an application may demand, paying mind to your unique parameters. These products create a temperature difference by transferring heat between two electrical junctions, in which a voltage is applied across the two conductors to establish an electrical current. From here, the current will flow through the junction of the two conductors, and while doing so, will remove heat from one junction. This ultimately results in the cooling of that junction, and the heat is continuously transferred back and forth in order to deter overheating, a process known as the Peltier Effect. For more information on this method of thermal management, contact our team today.
How We Can Help
Our team is dedicated to help you determine and find the solution that works best for you and your business, taking into account your industry requirements, allotted space, and production needs. We work with you from the beginning and maintain an open line of communication for collaborative engineering to ensure the result is satisfactory. To learn more, reach out to our team and we can work together to find your solution.
Contact Us
For more information about utilizing different methods to accomplish effective, eco-friendly temperature control, contact Noren Thermal Solutions in Taylor, TX by calling 512-595-5700 today.