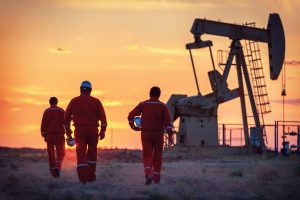 For some industries, operations have to proceed even in hazardous conditions. For example, oil and gas manufacturers need to know that their equipment can withstand exposure to harsher environments. Noren Thermal Solutions provides the technology and tools needed to keep machinery and electronics running even in hazardous locations. If you need to maintain operations in a hazardous location, we can provide custom solutions to protect your equipment and keep you operating at an efficient pace. We bring considerable experience with thermal management under harsher conditions, and we can make sure everything is right for your operation by using in-house technology that lets us produce and test equipment under the conditions they will face at your location.
We Can Help You Maintain Equipment Exposed To Hazardous Conditions
For industries where technology has to stay running even in hazardous conditions, it is hard to overstate the importance of the right equipment. Oil and gas manufacturers and others who work under riskier environments need to know that their machinery and electronics will not falter even when tasked to run under difficult conditions. One reason why Noren Thermal Solutions offers custom work is because we know just how important it is to provide technology and tools that suit a client's environment. That means our custom solutions will be suited to your work, and that the thermal solutions we provide will be UL certified for ATEX and IECEx class encounters.
Finding The Right Equipment For Your Industry
We can provide resources like heat pipe assemblies, liquid cold plates, and thermal pins and more that are prepared to keep supporting your equipment in a harsh environment. Better thermal management helps you run efficiently, and it protects important equipment that can be crucial to your work. Rather than push forward generic solutions or "standard" technology, we can engage in a collaborative engineering process that helps us learn more about your unique concerns, and shows us how we can best support your operation!
How Rapid Prototyping And In-House Manufacturing Benefit Our Clients
To prevent problems after installation and reduce the costs of custom work, we use in-house technology for manufacturing and rapid prototyping. We can produce testable prototypes in-house with our 3D printer and test their ability to hold up in an environment simulated to mimic conditions at your workspace. Because we do in-house manufacturing, we can work with you on both the design and actual construction of your custom thermal solutions.
Noren Thermal Solutions Can Support Your Operations, Even In Hazardous Locations
The right thermal solutions keep important equipment running safely and efficiently. If you need your machinery to run smoothly even when exposed to hazardous conditions, Noren Thermal Solutions is prepared to help! To make sure the solutions we provide hold up in hazardous locations, we can work with you to provide custom solutions and technologies that let you operate safely and confidently even under adverse conditions. To find out more about how we can help you, please contact Noren Thermal Solutions in Taylor, TX at 512-595-5700.