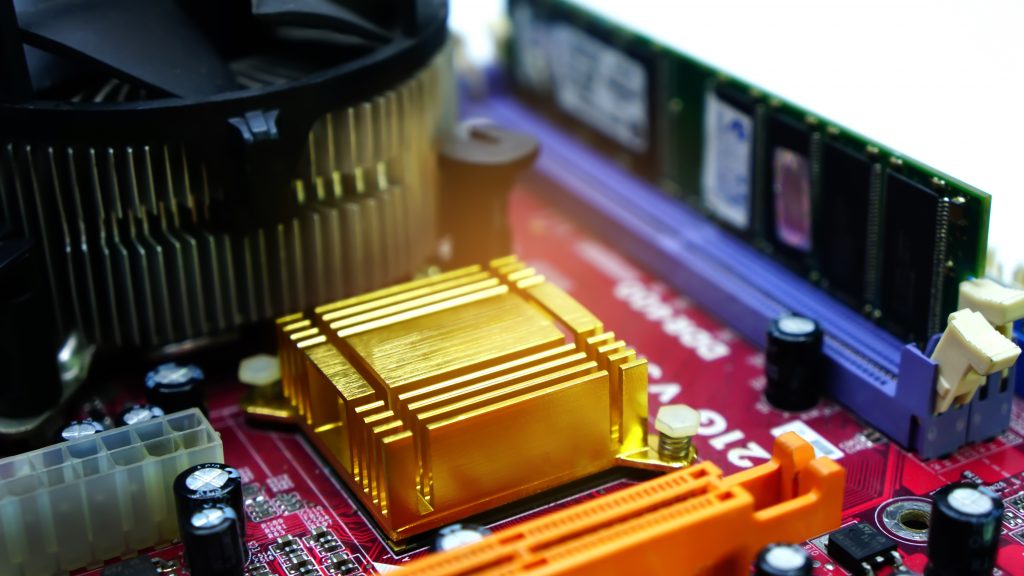 Having an understanding of thermal management concepts goes a long way when it comes to ensuring optimal function. In fact, a variety of methods can be used to accomplish such as feat, including conduction, convection, and radiation. What's more, understanding the roles these methods play in energy spreading, movement, and dissipation is the key to a successful production. In today's blog, the team at Noren Thermal Solutions in Taylor, TX will take an in-depth look at the way specific products such as heat sinks utilize dissipation in order to promote proper temperature regulation.
Dissipation of Thermal Energy
A concept that our team utilizes in a number of solutions includes the process of heat dissipation. This concept occurs by spreading or dispersing the heat produced by a given application into either the air or water, or by radiation. What's more, the rate at which heat is dispersed in this process depends highly upon the friction that is created between the object itself and the air or water, as well as the air or water's velocity. In other words, every application is different and its dispersion rate is dependent on each individual machine's parameters. For more information about this process or to learn how our team utilizes this concept, reach out to your nearest Noren representative today.
Rapid Cooling
Products such as our copper-finned heat sinks can be utilized for optimal thermal management due to their incorporation of advanced energy concepts such as heat dissipation. With the advent of new technology and a movement toward higher power densities per square inch, achieving optimal temperature regulation within a given application can be difficult as space allotted to accomplish the job is forever decreasing. As a solution that fits within these specific parameters, copper heat sinks spread energy rapidly throughout the base, into the numerous fins, and out into the surrounding air. What's more, the utilization of copper as opposed to aluminum affords a thermal transfer rate of nearly double that of traditional models. To learn more about the technology behind our copper-finned sinks, reach out to our team today.
Environmentally-Friendly Solutions
A major benefit of our products is that it keeps your working environment in mind. While consistency in function is the ultimate goal of any given application, some companies will utilize harmful resources to accomplish it. For over 40 years, the team at Noren has made a conscious effort to innovate and collaborate in order to utilize the best natural technologies and methods. In other words, you do not have to worry about the impact of your carbon footprint with our solutions.
Contact Our Team
For more information about our products and how our team can help, contact Noren Thermal Solutions in Taylor, TX by calling 512-595-5700 to speak with our team today.