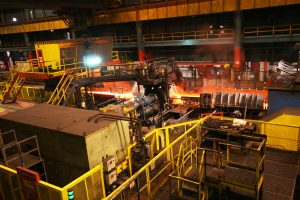 Different working environments face different demands when it comes to protecting equipment and ensuring efficiency. The right thermal solutions help you run machines more effectively, and with fewer concerns about equipment damage. At Noren Thermal Solutions in Taylor, TX, we work with a wide array of operations, including those that require our assistance with proper heat management in rugged and even hazardous spaces. We can work with you to provide a customized approach to maintaining proper temperature support and control. Because Noren relies on in-office manufacturing and testing, we can create custom products that you can rely on in your environment.
Heat Management And Your Operation
If you want to keep your operation running smoothly and effectively, you should look for more ways to protect your equipment. Properly managing and distributing heat can save you from problems even as you find ways to increase production. What you can discover while searching for the right support is that "popular" heat management solutions have limited applications, as they are not designed for individual operations. To find something that works for you, it can be necessary to look for custom solutions. We have experience developing plans that support operations in need of a personalized approach to temperature control. Whether you are looking into phase-change technology, more efficient plastic mold cooling technology, or other forms of support, we can make sure that you have what you require!
Providing Custom Solutions For Different Environments
There are many factors that affect what kind of services our clients need from us. Your equipment, layout, and production concerns are obviously important. What is also important is considering what kind of environment you are operating in, as we may need to take extra care to create equipment ready to hold up in a rugged environment, or even provide support for electronics operating in hazardous spaces. Before bringing our solutions to your workspace, we will perform in-office testing that simulates the conditions you work under to make sure everything is ready to last!
How In-House Manufacturing Helps Us Serve Clients
We can provide more efficient and cost-effective testing and prototyping thanks to our in-house manufacturing efforts! If you are looking into customized thermal solutions, this is certainly important to know. After all, it can be reassuring to only receive equipment that has been thoroughly tested and prepared to face your environment and meet your work needs. Our testing will simulate the conditions of your operation to make sure our solutions are truly ready for you.
Learn How Noren Thermal Solutions Can Improve Your Operations
With the right custom heat management solutions, you can find ways to operate more efficiently while better protecting important equipment. To find out how we can help you, contact Noren Thermal Solutions in Taylor, TX at 512-595-5700 to learn more.