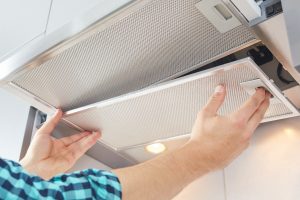 Ensuring protection for your electrical enclosure can be a difficult process if you are unsure where to start. Indeed, each industrial application is unique in that it contains its very own specific set of parameters and needs, and failing to accommodate these features will inevitably lead to malfunction. While one-size-fits-all approaches typically veer on the side of inefficient, sometimes all it takes is a little bit of customization to help you get the most from your applications. In today's blog, the team at Noren Thermal Solutions in Taylor, TX explores the way our custom dual filter fans help ensure protection from overheating, while also keeping falling debris from impacting your enclosures.
Optimizing Your Thermal Management
Although overheating is a common concern among industrial applications, many devices are created without the intention that they will run non-stop. Indeed, as demand increases and competition surges, most companies require more of their electronics now than ever before. The ability to perform at such high demand is impossible without a means of expelling waste heat that is produced as a consequence, and that is where our team comes in to help.
For over fifty years, our team continues to innovate and design custom thermal management solutions to help you get the most from your equipment. What's more? We utilize eco-friendly technology and methods that not only optimize your processes but benefit your working environment as well. To learn more about this process and what our team has to offer, reach out to a representative from our team today.
Efficient Enclosure Cooling
When looking at electrical enclosures, it is important to note the means implemented for protecting sensitive electronics. Indeed, you will want to ensure your equipment is protected while also taking care to provide the cooling necessary to consistently perform the job, and nothing is more fitting for a job of this caliber than our Eco-Flow Dual Filter Fan.
Indeed, filter fan enclosure cooling allows you to utilize your important technology as frequently as you need without the fear of overheating, breakdown, and permanent damage. What's more? This product allows you to benefit in terms of filter fan thermal management. Reach out to our team today to learn more.
Minimal to No Maintenance
Arguably one of the biggest benefits of filter fan thermal management is the ability to enhance your industrial experience without having to contribute significant effort and care. Indeed, our custom products are designed in such a way that maintenance and care require little to no effort, so you can get back to doing what you do best, which is keeping the line moving!
Speak with Our Team
Contact Noren Thermal Solutions in Taylor, TX by calling 512-595-5700 to learn more about the benefits of filter fan enclosure cooling, and speak to a member of our team to get started on your custom product today.