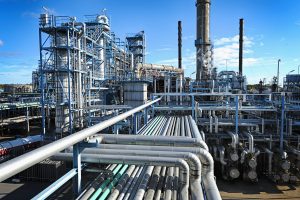 It goes without saying that, in order to get the most out of your technological applications, you will need to ensure they have everything they need to operate efficiently and smoothly. This means knowing which thermal management solutions are more ideal for the equipment in use, as well as taking into consideration a number of parameters surrounding your operation. In today's blog, the team at Noren Thermal Solutions in Taylor, TX explores the needs of oil and gas applications, as well as what oil and gas enclosure cooling looks like for your company.
What Enclosure Cooling Looks Like
By and large, different devices often contain different needs. The same can be said for industry-specific electronics, and the more generalized the thermal management solution, the less effective it will be in the grand scheme of things. You see, we are well past a one-size-fits-all mentality when it comes to your equipment, as this approach fails to consider the specific parameters that accompany your devices.
Indeed, customization is key when it comes to getting the most out of your technology, and this is where our team comes in to help. Take, for example, workers in the oil and gas field. Due to the nature of the job and the extremes in conditions faced, a standard heat exchanger simply will not do. As a result, you will likely need the assistance of a device that can withstand tough conditions while also providing efficient oil and gas enclosure cooling.
Our team works closely with you to ensure your unique parameters are represented and that you are receiving a custom solution that optimizes your operation. To learn more about this process and how we can help, give our team a call today.
Considering Hazardous Locations
Though most industrial applications require a means of removing waste heat to prevent overheating, sometimes conditions can significantly impact the ability to do so. As such, industries such as oil and gas must pursue solutions that take these considerations in mind.
More specifically, our team designs custom heat exchangers that are able to withstand even the toughest conditions so that you are able to optimize your production and get the most out of your setup. Reach out to speak to a representative from our team today.
Dependability and Sustainability
We recognize the importance of both dependability and sustainability when it comes to oil and gas enclosure cooling. In fact, for over 50 years we have placed an equal emphasis on customization and eco-friendliness as well as utilized this notion to drive continued innovation so that you can ensure proper cooling in your sensitive electronics.
Speak with Our Team
Contact Noren Thermal Solutions in Taylor, TX by calling 512-595-5700 to learn more about the need for high-quality, efficient solutions in the oil and gas field, and speak with a representative from our team today.