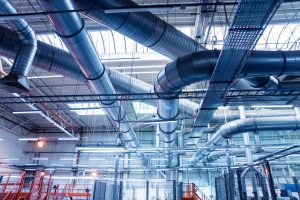 Even though there are a number of striking differences in function when it comes to a variety of different industrial applications, one thing that will always need to be considered or addressed is the device's thermal management processes. Indeed, many machines do not come with built-in temperature control or regulation, and as such, require a heat exchanger that is able to remove waste heat. But what are your options, and what will work best for your devices? In today's blog, the team at Noren Thermal Solutions in Taylor, TX explores the versatility behind heat pipe assemblies, and how they utilize a minimal amount of space while providing optimal thermal management.
Understanding Heat Pipe Enclosure Cooling
It goes without saying that you have many options when it comes to your industrial applications, and as such, you will also be presented with a variety of different avenues through which you can pursue thermal management. With that being said, determining which one is the most ideal for your unique parameters, needs, and overall purposes can be particularly grueling if you do not have an idea of where to begin. Fortunately, that is where our team comes in to help.
Indeed, if you are working with a minimal amount of space, yet need the capabilities of providing effective application cooling at a rapid rate, then you might benefit from heat pipe enclosure cooling. This process utilizes a customized assembly of heat pipes that can be secured to the surrounding walls or ceilings so as to provide necessary capabilities without overcrowding your space. For more information about this process, reach out to our team today.
Eco-Friendly Methods
In addition to saving space, heat pipe enclosure cooling – like all of Noren's products – place an equal emphasis on thermal management and environmental sustainability. Each heat pipe installation utilizes phase-change methods to transport waste heat away from the source and provide subsequent internal cooling. This is accomplished through phase-change technology, which involves exposing a fluid – most often water – to the source to absorb the waste energy. As this occurs, the fluid increases in temperature until it has surpassed its point of vaporization. Once this is achieved, the fluid transforms into vapor, which is then carried across the pipe and cooled. As it cools, the fluid will transform back into its liquid state and is then taken back to the source to repeat the process.
Customized to Your Needs
One thing that heat pipe enclosure cooling accomplishes well is the ability to achieve optimal levels of thermal management. Indeed, we take your specific parameters into mind when creating your solution, and each assembly can be designed to achieve specific bends, angles, and diameters.
Learn More Today
Contact Noren Thermal Solutions in Taylor, TX by calling 512-595-5700 to speak with a representative from our team and get started on your next project today.