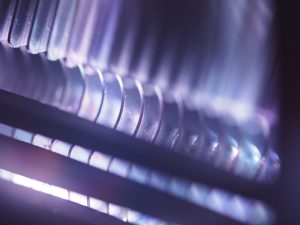 The need for maintenance and care when it comes to your industrial applications is something you do not want to leave on the back burner. Indeed, the key to ideal function within the equipment your business so heavily relies on is to ensure the parameters surrounding it are addressed and taken care of, which means seeking alternate ways to regulate internal temperature. In today's blog, the team at Noren Thermal Solutions in Taylor, TX explores the science behind one of our more popular thermal management solutions – the heat sink – and explains the benefits of upgrading your capabilities.
Understanding Heat Dissipation
It goes without saying that there are a lot of factors to consider when it comes to taking care of your equipment. For example, your working environment, space allotted for your application, method of thermal management, and so much more play a role in the overall effectiveness of your setup. Indeed, if you want your operation to run smoothly and optimally, these factors cannot be ignored.
Taking a look more specifically at thermal management, there are a number of options out there that can help regulate internal temperatures and remove the waste heat produced by an application. The trick is, however, discovering which option will help you get the most from your equipment.
Our team utilizes three main strategies that place a focus on eco-friendliness and sustainability. These strategies include heat spreading, movement, and dissipation. Dissipation is the focus of today's blog, and it involves dispersing the waste into another medium such as air or water. To learn more about this process in relation to heat sink thermal management, contact our team today.
Almost Double the Rate
One of the major benefits that arise when utilizing custom heat sink exchangers is that quality is not lacking, and you are able to receive the ultimate in forced-air cooling. A heat sink consists of a solid base with multiple perpendicular fins jutting out from it. The way it works is that thermal waste is absorbed through the base and dispersed through the fins, out into the surrounding air. What's more? We utilize copper when constructing these solutions, offering you nearly double the thermal transfer rate of traditional aluminum sinks. Reach out to a member of our team today to learn more.
Freedom in Design
Each of our products is built to the unique needs of our customers, and you are no exception! Indeed, we offer our clients freedom in design and manufacturing when it comes to our bonded sinks, that way you receive nothing short of exactly what you need to optimize your operation.
Contact Our Team
Contact Noren Thermal Solutions in Taylor, TX by calling 512-595-5700 to speak with a member of our team and learn more about your custom thermal management options.