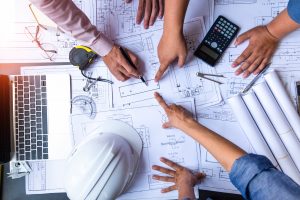 When you are in need of a custom thermal management solution, you want to be sure the product and components you receive are going to meet all of your needs. Moreover, you expect them to work from the start. Because of this, we believe in the importance of rigorously studying and testing what we provide to you — from the prototyping phase to the end product. After all, you are entrusting us to make sure everything runs smoothly and doesn't break down or overheat. With this in mind, in today's blog, the team at Noren Thermal Solutions in Taylor, TX explains the importance of feasibility studies when it comes to crafting your custom heat management solutions.
Measure Twice Cut Once
When it comes to creating a custom thermal solution, we need to fully understand your needs. We need to determine what you require and any limitations and external factors that are in play. In all, the feasibility study is the initial part of the process in which we get to know the important aspects and nuances of your space, environment, and all the moving parts. We believe in doing this because it allows us to come up with a thorough game plan to design and execute a plan and product that will meet your unique needs. The finished product needs to be effective from the very start, and our feasibility study gives us the information to kick everything off on the right foot.
The Steps Of The Study
Once we understand your custom heat management needs we start by crafting a concept design. This consists of CAD modeling and then a CFD analysis. From there, we 3D print an initial test part. After this, we move into the initial product design phase in which we figure out the mechanical layout and the thermal performance criteria required by your custom solution. This is also when we send you drawings for you to examine; we believe in keeping you in the loop and informed
Once we receive your feedback, we begin testing to ultimately fabricate a prototype. We run these through our shop function tests and make sure they meet all of your requirements. Our teams of engineers are dedicated to providing the highest quality products to you and your organization, and they oversee the entire process to ensure you are getting the best.
Contact Us To Learn More About Our Feasibility Studies
When you are investing in custom thermal management solutions, you need to feel confident that you are getting the very best. After all, these solutions are responsible for ensuring nothing breaks down from overheating or being overstrained. Our studies help us make sure we are providing the best possible solutions for you. Contact Noren Thermal Solutions in Taylor, TX by calling 512-595-5700 to speak to a representative from our team today and learn more about our exhaustive studies that ensure you receive the best possible product for your needs.