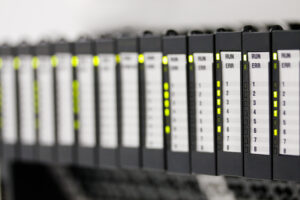 In order to keep your operation running effectively and consistently, you must be able to address various barriers to function. For example, most industrial applications are not immune to the impacts of consistent use and failing to consider this factor can lead to overheating system shutdown, and more. While custom heat pipe assemblies and heat sinks may be effective for a handful of general-purpose applications, some fields may require additional considerations. In today's blog, the team at Noren Thermal Solutions in Taylor, TX discusses the way an air to water heat exchanger operates, including how they can replace fans and compressed air coolers.
Below Ambient Cooling
Whether you are aware of it or not, there are various methods that can be utilized to regulate application temperatures so as to prevent overheating. Indeed, our team takes care to create quality thermal solutions that are designed to closely address your needs. This includes manufacturing general-purpose exchangers that can be used in a variety of applications, or even customizing enclosures to address NEMA 4 and 4X standards.
One of our popular options for companies that operate outdoors or in other conditions includes our air to water heat exchanger. Indeed, this product utilizes below ambient cooling technology, which cools overheating electrical panels to below the outside ambient air temperature without threat of dust, dirt, and other debris entering the enclosure.
Noto only can our below ambient heat exchangers be used to address a variety of situations, but they are simple to install and maintain as well. For more information about this product and how you can get started, give our team a call today.
Utilizing Natural Technologies and No External Fans
Something the team at Noren takes pride in is our equal emphasis on optimizing your application capabilities while utilizing only the best of natural technologies to provide effective cooling throughout. Although you might be inclined to look at fan accessories and compressed air coolers, keep in mind that sustainability is a top priority, and it is not enough to address a problem merely in the present.
What we mean by this previous statement is that simply seeking a quick fix is not going to be sustainable for your company in the long-run, and it is important to make considerations that can benefit you more consistently. Give a representative from our team a call today to learn more.
Addressing Various Needs
We recognize that your industrial applications will likely differ from others used in various other fields. What's more? No two companies will share the same exact parameters, and as such, a one-size-fits-all solution will not be able to provide the consistency and quality you are seeking. Fortunately, our team can help.
Speak With Our Team
To learn more about the benefits of our air to water heat exchanger, contact Noren Thermal Solutions in Taylor, TX by calling 512-595-5700 and speak to a representative from our team today.