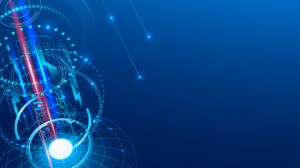 Nothing is more debilitating for an up-and-coming company than investing in the tools and resources needed to succeed just for malfunction or unexpected technological issue to set the business back significantly. Indeed, these may be some of the "what ifs" you attempt to account for, but truthfully, this issue will continue to arise unless you seek a custom thermal solution that is created to adhere to your specifications. In today's blog, the team at Noren Thermal Solutions in Taylor, TX discusses the unique needs of industries with particularly hazardous conditions, as well as how a custom thermal solution can help.
Constant Exposure to Hazardous Conditions
It goes without saying that no two industries – let alone, companies in the same field – will contain the exact same unique set of parameters and needs. This is largely due to the fact that various environmental and other factors have a heavy hand in how efficiently your device will function.
A non-nuanced example can include using your phone while in an air-conditioned room as opposed to outside by the pool. The protection from harsh sun rays allows for a longer lifespan in terms of battery life. Using your phone by the pool, however, you may notice that your battery drains significantly faster. This is due to the fact that more energy is needed to perform at regular capacity when enduring harsh conditions.
When we apply this concept to industries that function in harsh conditions, it becomes clear that even more attention and precision is required to promote consistent and dependable function. As such, our team creates hazardous location heat exchangers with these factors in mind. Give our team a call today to learn more about this process.
Complicating Operations
Tough conditions are not something that should be overlooked, especially when it comes to harvesting pure resources from the earth such as what occurs in the Oil & Gas field. As a matter of fact, traditional applications simply will not suffice.
When it comes to hazardous location enclosure cooling, the most important factors to consider include safety and efficiency. There are various ways to accomplish a task, but typically only one way to do it right and with efficiency. For more information about this process and how you can get started, give our team a call today.
A Need for Consistent Reliability
As you can imagine, difficult conditions can complicate an application's function. With the help of hazardous electrical panel enclosure cooling, you can establish a secure and consistent process that will not only prevent overheating from occurring, but will optimize your overall capabilities.
Speak with our Team
To learn more about the ways HazLoc heat exchangers address unique needs and tough conditions, contact Noren Thermal Solutions in Taylor, TX by calling 512-595-5700 and speak to a representative from our team today.