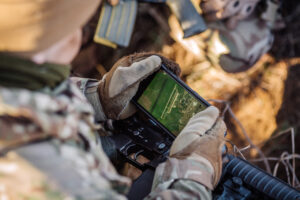 Using eco-friendly thermal management methods such as phase-change cooling, thermoelectric junctions, and a host of others can help your applications function as intended without the fear of sacrificing quality. Indeed, advances in industrial technology have made it more commonplace to not only reach new levels of thermal capabilities, but do so in ways that do not have to harm the environment. Still, sometimes the biggest obstacle an industry faces is not if it can accomplish the tasks mentioned above, but if it can do so consistently and dependably. In today's blog, the team at Noren Thermal Solutions in Taylor, TX explains how we manufacture ruggedized equipment to ensure individuals in the military are covered in various circumstances.
Dependable Solutions for Military Personnel
It goes without saying that individuals who are a part of the military must be prepared for just about anything. After all, many times individuals are relocated to bases all over the world depending on their qualifications, field of work, and more. Though we may feel comfortable with conditions where we reside, it is important to recognize just how different other areas of the world operate.
Indeed, some areas are much colder or even hotter than you would expect, and as such, these environmental factors play a role in how effective your equipment will be when used. Further, areas in which particularly tough conditions occur – including incessant storms, humidity, arid dryness, and more – as you can imagine, have an even greater influence.
In order to provide dependable solutions for varying environments, a custom thermal solution such as our ruggedized equipment is the only qualified solution to help. To learn more about this process and how you can get started with our team, give us a call today.
Withstanding Unpredictable Conditions
Durability is an essential component to consider for industries such as aerospace and the military. In terms of keeping up with these conditions, our team frequently provides ruggedized solutions that not only offer the most in terms of your thermal capabilities, but does so in a reliable and consistent manner.
We recognize the need for function in even the most demanding of situations, and as such, we take care to product-test, prototype, and ensure any and all kinks are worked out prior to manufacturing your custom thermal solution. Contact a representative from our team to learn more today.
Simple Maintenance and Custom Care
In addition to dependable function, we wanted to make maintenance and care as easy as possible for our clients. As such, our custom ruggedized solutions often do not require regular maintenance, and will function in even the toughest conditions to best address your needs.
Speak with Our Team
Contact Noren Thermal Solutions in Taylor, TX by calling 512-595-5700 to learn more about the way ruggedized equipment has our brothers and sisters in blue covered, and speak to a representative from our team to get started on your solution today.