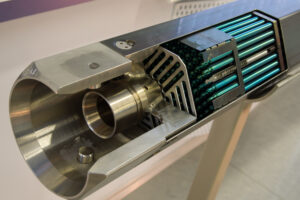 It goes without saying that there are various methods that can be utilized to help people in a host of industries gain a better grasp of their thermal capabilities. Indeed, thermal management may not necessarily be the first thing to pop into your mind when taking care of your industrial applications. What you should keep in mind, however, is that overheating is the biggest threat to large-scale function out there, so paying mind to your thermal capabilities is a must. In today's blog, the team at Noren Thermal Solutions in Taylor, TX discusses how these concepts apply to any industry manufacturing plastic products, as well as how a thermal pin can assist.
Transferring Heat at High Volumes
When it comes to creating plastic products, there are many factors to consider and keep in mind. For example, not all plastic manufacturers' primary role consists of creating plastic products. What's more? Some may even specialize in a completely different area or field, but require plastic containers to house their products. Regardless of the environment, however, it is important your industrial applications are up-to-par for the task.
Our team places a heavy emphasis on customization so as to provide exactly what you need to optimize your capabilities. When it comes to plastic, however, nothing is a better fit than our custom thermal pin heat exchangers.
A thermal pin consists of a small, hollow heat exchanger that contains the ability to transfer waste heat at high volumes. In other words, a small product packs a punch when it comes to optimizing your capabilities, and our team is ready to help. Contact a representative from our team to learn more.
More Conductive than Copper
When it comes to plastic injection mold cooling and plastic rotational mold cooling, a custom Noren product such as a thermal pin can speed up cool down time while vastly increasing your yield. In other words, it provides a cost- and energy-efficient solution to optimize your capabilities.
With a higher conductivity rate than copper, thermal pins help you get the most from your technological applications, and this allows you to optimize your plastic thermal management capabilities to provide ideal results. For more information about this process and how our team can help, give us a call today.
Thermal Pins for Various Needs
Another major benefit of our custom heat exchanger solutions is that we can tailor them to meet your needs in a variety of settings. Whether you are in the Food & Beverage industry creating plastic bottles to house drinks or in a different industry specializing in large plastic bins, there is something for you.
Speak with Our Team
Contact Noren Thermal Solutions in Taylor, TX by calling 512-595-5700 to learn how addressing issues with plastic thermal management can optimize your capabilities overall, and speak to a representative from our team to learn how you can get started today.