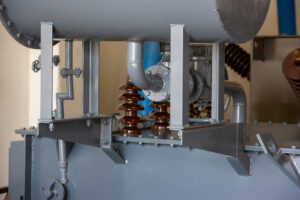 In our most recent blog post, we took a look at the way convective heat transfer utilizes passive cooling methods in order to provide adequate temperature regulation within an industrial application. Although passive methods can certainly streamline a company's technological capabilities, it is important to note that not all applications can benefit optimally from such methods. In today's blog, the team at Noren Thermal Solutions in Taylor, TX discusses the ways active convective heat transfer utilizes forced movement to promote optimal function.
Forcing Fluid Over a Surface
It goes without saying that keeping your equipment up and running is a must in most industries today. After all, advancements in technology have afforded us great opportunities to optimize our capabilities, so why not get the most from your devices? The problem is, however, that there are several factors that can influence your application's ability to function properly, and these aspects must be considered if you are looking to get the most from your applications. Fortunately, thermal transfer capabilities such as convective heat transfer can help.
For the purposes of this blog, convective heat transfer refers to a process in which waste energy is displaced from a solid, such as a source, to a fluid, such as water or air. Recently, we discussed the benefits of passive transfer, in which fluid motion is caused by buoyancy forces that result from a change in fluid densities.
On the other hand, active transfer occurs when the active fluid is forced over the surface of the heat source by an external source. These can range from fans to pumps, and our team is more than happy to help you learn about your options. To learn more about this process, give our team a call today.
An Artificially-Induced Current
In order for active convection to occur, your device requires the induction of an artificial current. The key here is an outside source such as a fan or pump that forces the waste heat to interact with the fluid so it can be displaced.
Active convective heat transfer is a process or method used to remove waste heat from an application. Among other methods, it offers a unique set of benefits that can range depending on your needs. Contact our team today to learn more about your thermal transfer options.
Getting the Most from Your Devices
Our primary goal is to help you get the most from your industrial applications without harming the environment or costing you significantly in terms of energy efficiency and cost. One-size-fits-all solutions fail to consider your unique parameters and needs, which is why custom solutions are the way to go.
Learn More Today
Contact Noren Thermal Solutions in Taylor, TX by calling 512-595-5700 to speak to a representative from our team and learn more about the different eco-friendly and sustainable methods we can use to help you get the most from your setup.