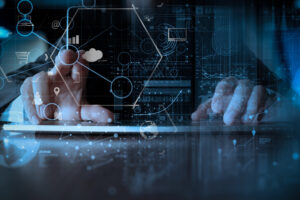 As space allotted for components continues to decrease and the demand for greater thermal capabilities increases, it becomes clear that the next logical step is to upgrade your current thermal solution. Indeed, waste heat generates when an application continues to function consistently, and without a method for removing this energy, you will soon experience issues such as temporary shutdown, electrical fires, or even permanent damage. In today's blog, the team at Noren Thermal Solutions in Taylor, TX discusses the need for customized thermal solutions and how our team can help.
The Need for Thermal Regulation
Whether you are aware of it or not, thermal management is an important factor to consider when servicing your technological devices. After all, every application requires it, but the majority of them are not created with adequate cooling capabilities in mind. Because of this, you will likely need to seek a thermal solution such as a heat exchanger to get the most from your applications.
A heat exchanger is a blanket term used to describe a variety of options used to help regulate internal air temperature within a technological device. They come in all shapes and sizes, and even utilize different methods to accomplish goals. Though some manufacturers tout the abilities of a one-size-fits-all solution, it is impossible to optimize your capabilities without the element of customization.
You see, a custom thermal solution is one that takes your unique needs and parameters into account so as to optimize your thermal capabilities. This is accomplished through eco-friendly methods that do not sacrifice quality in the process. To learn more about this process and how our team can help, give us a call today.
Taking Your Measurements Into Account
As we mentioned previously, the key to getting the most from your applications is to implement solutions that utilize your parameters, measurements, and overall considers your needs. For example, a heat sink in a computer might be created to the specifications and parameters of the tower, and as such, you would not expect it to perform as ideally for a much larger-scale device.
Your unique parameters include your space allotted for devices, goals of function, and methods implemented to accomplish it, and nothing is better suited to address your needs than a custom heat exchanger. Contact our team to learn more.
Optimizing Your Capabilities
The overall goal of a custom thermal solution is not to give you a run for your money or complicate your operation, but instead to optimize your functional and operational capabilities. To do so, we get to know your situation and needs so that you receive nothing short of an ideal solution.
Learn More Today
Contact Noren Thermal Solutions in Taylor, TX by calling 512-595-5700 to speak to a representative from our team and learn more about the important benefits of seeking custom thermal solutions.