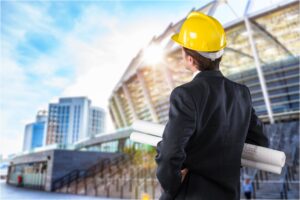 As business and labor develops in the 21st century, new leaders are focusing less on traditional roles and more onto the value that a process or an individual provides. Your custom thermal management system should be produced in much the same manner, with multiple minds connecting together to create synergy. From initial design phase and prototyping to the implementation of your new system, Noren Thermal Solutions in Taylor, TX is here for your business.
We have over fifty years of experience in working collaboratively with you and your team to bring you a solution that works. Take care of your immediate needs while planning for the future by ensuring your ability to scale. Make informed decisions as well with feasibility studies and simulations. Put state-of-the-art technology to use in giving you an efficient system designed to keep your operation running consistently into the future!
Working Together With Your Needs
Every company has its own set of strengths. Even when you open up a new location for a plant, this new site by definition has different problems and advantages. This means that a helpful way to ensure that your operation continues to maximize its value is through a custom thermal management solution.
When your crucial equipment overheats, it can cause problems today and down the road. Take the time to place a system that is designed for longevity to keep your resources working at full capacity for as long as possible. A one-size-fits-all solution could leave you with costly halts to production.
Inefficiency can also affect your bottom line through the overwear of your equipment. Be a good steward of your materials in order to save yourself the cost of repairs or even replacement due to heat concerns.
Maximizing The Technological Advantage For Your Business
When developing a new facility or expanding your current operations, it is vital to arm yourself with as much knowledge as possible. Avoid potential pitfalls with quality feasibility studies to determine the risks and rewards of your new direction. Otherwise, you could be hampered with an unprofitable aspect of your business and even more sunk cost!
Work with us to find out if this next move is really the right one at this juncture. Gain a clearer view about your possibilities so that you do not fool yourself about your prospects.
Creating A Custom Thermal Management System With Noren
Your business is as unique as you are. Make the effort to place a quality cooling system for your vital components and electronics. Contact Noren Thermal Solutions in Taylor, TX by calling 512-595-5700 to schedule a consultation so we can start to design you a custom new system. Stay operating and maintain efficiency with smart and collaborative planning with our team, and give yourself the greatest chance of success!