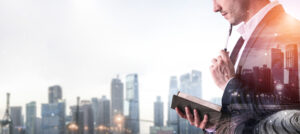 The business landscape is always changing, and it seems like things are only picking up their pace. When you need to keep your operation running more consistently and for longer, look to Noren Thermal Solutions in Taylor, TX. We have been helping industries just like yours since 1968, and we are proud to bring custom thermal management systems to help you succeed. You can benefit over the long haul with a quality method of heat dispersal and dissipation.
Taking the time to fully plan your decisions can make all the difference in the prosperity of your business endeavor. We offer you both effective products as well as beneficial services to help you make positive choices for the future of your company. Feasibility studies can give you an advantage at the start of an investment or when you look to expand into new territory.
Protect Your Investment With A Quality Thermal Management System
The dedication of your time in choosing a thermal management system is important to the lasting stability of your business. A good decision now can save you time and resources down the line. Overheating machinery and electronics can subject you to costly delays and over time, halts in production add up. Make the right decision from the start in order to maximize the effectiveness of your enterprise.
Beyond system failure, excessive heat can cause undue burden on your components. Electrical enclosures can become a mess without the proper airflow of air-to-air heat exchange. A solid decision from the start can help you to avoid rebuying electrical components or machinery. Even smaller repairs can become costly over time, so take this aspect of your operation seriously.
Make Smart Decisions With Your Financial Resources
In addition to our line of products, Noren also provides services to help you make the right decisions with your financial resources. We can run feasibility studies with detailed simulation data to help you avoid potential pitfalls. This process can be helpful for those beginning a startup or looking to expand their current operation. Speak with us about your specific industrial needs.
Your Thermal Management Guides At Noren
Call Noren Thermal Solutions in Taylor, TX at 512-595-5700 to speak to a representative from our team and begin a discussion about your thermal management needs. The efficiency of your operation can make all the difference in the success of your business. Be a good steward of the finances of your company with quality thermal management products. Our systems are designed to keep you running smoothly and for longer. Deliver consistency when scaling as well with our feasibility studies and bring detailed simulation data to every decision. Take advantage of every opportunity in the foundation and expansion of your business.