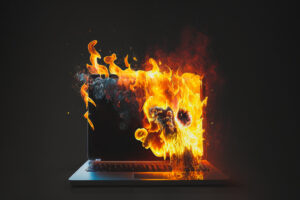 When you work with computerized technology, maintaining a consistent temperature is key to keeping your processes functional for longer. Without safeguards in place, you could experience system failure due to overheating on circuitry or in your electrical enclosures. If you work in particularly harsh conditions, the management of excessive heat could leave you non-operational while you wait for repairs. Unless you address your thermodynamic needs, you will continue to experience issues related to overheating.
Speak with the team at Noren Thermal Solutions in Taylor, TX about your possibilities in protecting your vital electronics. For these and other mechanical cooling needs, we have spent over fifty years helping industry continue despite the obstacles. If you work in the field, you know how important consistency is when the world around you is constantly changing. For further protection, we offer ruggedized products to keep you operational even in the toughest of situations. Discuss your options for a custom thermal management system that suits your individual needs.
When Things Get Tough, Stand Your Ground
When the heat is turned up on your electronics, you risk failure. Circuitry and electrical wiring rely upon a stable connection, and if one part fails, the whole system can go offline. While you wait for repairs, you could be wasting money on unused labor. Even if you can avoid this expense, the reduction in output can still become costly in a hurry.
Electrical enclosures can cause repeated failure due to heating as well. Minor wiring can cause major headaches when this situation starts to happen frequently. Take the time from the start to invest in a system that can meet your needs. Otherwise you could be playing from behind, which can spell disaster when you start to scale.
Protecting Computerized Tech Through All Conditions
For certain industries, the ruggedization of equipment is a necessity to ensure a full life of your tools. Oil and gas applications rely upon durable mechanics, so we can outfit your team with a line of hazardous location thermal management products to keep you operational despite the obstacles. Military production can also require specific needs related to climate. Protect your vital electronics in outdoor conditions.
Keep Running No Matter The Weather With Custom Noren Thermal Management
Speak with Noren Thermal Solutions at (512)595-5700 and speak to a representative from our team today for more information on how we can help you to continue your operation in tough environments. From oil and gas to military applications, the durability and resiliency of your electronic systems is vital to the continued success of your company. Safeguard your business finances through increasing the longevity of your equipment, as well. The ongoing operation of your vital mechanics can help you weather the storm of your enterprise!