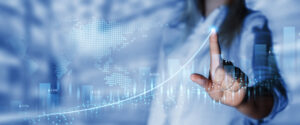 As your company grows, the right decisions can make all the difference. Scaling is often one of the most difficult aspects of business ownership and cutting corners can cost you time and money in the long run. Plan for your expansion with accurate data to understand your needs. A custom thermal management system from Noren Thermal Solutions in Taylor, TX can give you the tools you need to be successful when scaling your business.
Beyond products, we also offer services to help you suitably expand your business. Noren can run sophisticated simulations of your needs so that you can plan accordingly. Thermal energy can wreak havoc on your production line without the proper management. As well, traditional air conditioning could be wasting your money daily by inefficiently addressing your high temperatures. Instead, reach for more sustainable options that do not require large amounts of electricity to run. Our heat pipe systems, for instance, utilize phase-change technology to keep your machinery cool. You have the power to make a lasting impact on the success of your business.
Reroute Energy From Your Vital Processes
The movement of your energy is often just as important as the cooling process. Your thermodynamic goal as an operator is to keep your equipment safe, and often the safest way to accomplish this is through heat transfer. There are multiple ways of using this principle, so discuss your needs with our team. Heat pipes use the change of phases between liquid and gas. As a fluid turns into a vapor, it can flow to a different location away from your vital machinery and components. Another form of heat transfer is seen in heat sinks. Our products use copper over the cheaper aluminum option, which allows for more conduction. Plan for the future with quality thermal management products.
Determine Your Next Steps With Helpful Data
At Noren, we also offer you ways of gaining foresight in your business decisions. Feasibility studies include detailed simulations to help you plan your next move. This process can be invaluable in your scaling process to help you to know your production through and through. Plan a custom thermal system with our team in order to plan for the future. Overheating can cause costly delays in production, so our products and services aim for your success.
Scale Your Enterprise With Thermodynamic Help From Noren
We have been helping businesses protect their equipment for over fifty years. Speak with our team at Noren Thermal Solutions in Taylor, TX at 512-595-5700 and discover how we use our experience to give you the greatest chance of success when scaling your production. From phase-change technology with our heat pipes to effective protection for your electrical enclosures, we are here for your needs. Discuss all of your options in a custom thermal management system from Noren today!