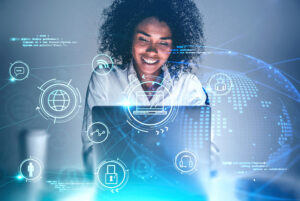 When you are responsible for the consistent operation of an industrial business, the decisions you make can have a significant impact on the people around you. Even beyond your family, your employees and their loved ones depend on you for consistent work with a productive environment. Cutting corners in your thermal management needs can place your production at risk, so take the time to care for your equipment and your workforce.
At Noren Thermal Solutions in Taylor, TX, we believe that the efficient maintenance of your processes plays a role in your company culture. Show a dedication to your business with the proper planning and implementation of an efficient thermal management system. Since 1968, we have been working alongside all industries to help protect vital equipment from the danger of excessive heat. Stay operational for longer, and discover the advantages of a focus on efficiency.
Waiting For Repairs Can Become Costly In A Hurry
If you do not have adequate ventilation, overheating in your electrical enclosures can stop you in your tracks. Even the smallest of wiring issues can leave you searching for the problem, and you can lose valuable operating time during these delays. Prevention can help you to avoid the need for these repairs entirely. For your enclosure needs, look to air-to-air thermal transfer systems, so that you can focus on other aspects of your business.
The protection of computerized technology is also necessary in order to maintain a productive production line. One of the most effective methods of rerouting heat from your vital chips and processors is through a device known as a heat sink. You can easily identify these on a circuitboard as they  have folds and bends in order to maximize surface area. Our copper heat sinks are significantly more conductive than the aluminum used by some of our competitors.
Design Your System With Professional Assistance
For startups, the decisions you make can have a huge impact on the lasting success of your company. An efficient thermal management system can make all the difference in your bottom line, and your ability to constantly produce. Reach out to our team for a collaborative approach to your thermal management process.
Established operations can also benefit from a redesign of their system, as you can lose efficiency over time. Stay on top of things with a regular discussion of your needs, so that you are not letting yourself become complacent.
Always Seeking Efficiency With Noren Thermal Solutions
The movement of heat from your vital processes is a necessary component of your operation. Invest in a quality thermal management system and see long-term benefits of productivity. For more information, reach out to a member of our team at Noren Thermal Solutions in Taylor, TX at 512-595-5700.