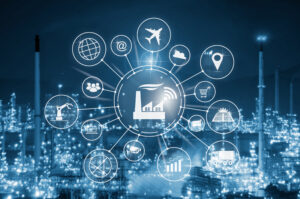 From startups to established businesses, efficiency is key in your operational success. In order to keep your industrial production moving, the management of your thermal energy could make all the difference in your profitability. For instance, constant overheating could leave you waiting around for repairs, and with this time comes lost revenue. Ensure that both your equipment and your workforce remain productive throughout the day with a quality thermal management system.
At Noren Thermal Solutions in Taylor, TX, we have over fifty years working in this space, to give you greater control over your heat sources. Since 1968, we have been helping businesses of all sizes to understand their conditions, and we can design an efficient custom system to suit your needs. From the production of molded plastic items to the rugged landscape of oil and gas, we are here to protect your vital equipment from overheating concerns. Speak with a member of our team, and start your journey to a more efficient operation.
Safeguard Your Electronics From Dangerous Overheating
The protection of your electronic systems is crucial to the lasting success of your equipment. This sort of damage can affect businesses in any industry, as the use of computerized technology is growing in all fields. One way that Noren seeks to give you an advantage in this regard comes through our highly efficient heat sinks. While other companies rely upon cheaper aluminum for their products, we proudly bring you copper heat sinks, so that you have more control over your thermal energy.
Beyond your circuitry, other electronic equipment needs care, as well. Your electrical enclosures can become dangerously hot without proper airflow. Our air-to-air thermal exchange units help you to keep moving high temperatures away from your vulnerable materials. Small wiring can become a big issue, both in the long term and immediately!
Work Alongside Our Team For A Comprehensive Advantage
Our squad at Noren brings knowledge from all over the industrial world, in order to give you a system that truly suits your particular needs. A custom design for your thermal management system can allow you to fully tailor the products you need for your production. Every location has its own set of challenges, so this can be beneficial to your company, even if you are looking to scale. If you are planning on expanding your current operation, or if you are thinking about a move to a different location, our feasibility studies can help you.
Protecting Your Equipment With Noren Thermal Solutions
Speak with a member of our team at Noren Thermal Solutions in Taylor, TX at (512)595-5700 for more information. The efficient management of your thermal energy can help you to keep your equipment operational, allowing your workforce to be productive.