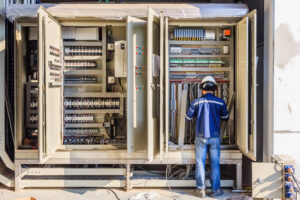 An effective thermal management system can help your business in a few different ways, so take the time to understand your needs. If you are running on an outdated or wasteful method of heat exchange or transfer, the bottom line of your company could suffer. In these situations, you may not even know that you are needlessly losing money with your thermal protective systems. Before you start purchasing for their replacement, reach out to a trusted team of professionals with years of experience in the field.
Speak with our staff at Noren Thermal Solutions in Taylor, TX about your particular industrial needs, so that you fully understand your options. For some business owners and operators, the only experience with temperature maintenance comes in cooling their home or vehicle. We can help you to find a solution that is more effective for your company with products that use the laws of thermodynamics to protect your equipment. Since 1968, we have been using heat pipe technology to give you a better solution for your thermal management needs!
How Our Heat Exchangers Give You The Opportunity To Improve Efficiency
You put yourself at risk when you run on an outdated or otherwise inefficient system to protect your vital equipment from thermal harm. With some other methods of thermal transfer and exchange, you could be wasting money in your production. Reach out to our staff about how to improve your current methods, and we can help you to find the solution with our thermal management options. You have the exciting opportunity to simultaneously boost your profitability and your impact on the environment with our range of products.
A Better Solution With Our Range Of Eco-Cool Heat Exchangers
The improvement of your thermal management system is not only crucial to the lasting success of your business, it also helps you to take positive steps toward sustainability. Eco-friendly methods of heat exchange can give you the opportunity to use less energy, while also giving you better control over your temperatures. Our line of Eco-Cool heat exchangers are often a significant upgrade to the existing air-to-air units, both for the planet and your finances. These are available in both drop-in and flush mount varieties, so there is an option to suit your needs.
Learn More About Efficient Heat Exchangers With Noren Thermal Solutions
For more information on our offering of products and services, reach out to a valued member of our team. Give us a call at Noren Thermal Solutions in Taylor, TX at (512)595-5700 to discuss your specific industrial needs, and we can help you to understand your options. Protect your equipment while being a positive force for change with a more efficient method of heat exchange that is better for the environment!