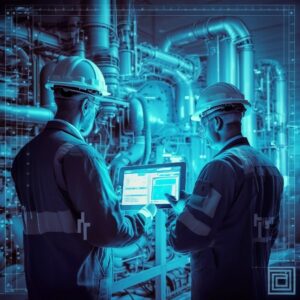 When you need to improve your existing thermal management systems, or if you are looking to start something new, you may not know where to start. The important thing to you is that your equipment stays safe from the damage that uncontrolled heat can cause. From the most intricate of your wiring to your hazardous location gear, you need your equipment to stay safe in tough conditions. In these situations, rely on a team with over fifty years of experience in this field.
Since 1968, Noren Thermal Solutions has been coming to the rescue of businesses just like yours. Located in Taylor, TX, our operation gives you the peace of mind that comes with quality thermal management. We value our wide range of backgrounds to give you the experience of collaborative engineering. This approach helps us to bring you an additional level of protection by gathering viewpoints from different angles. Give us a call to learn how our team can help your business!
Planning Your New Custom System With Multiple Viewpoints
Our team values the input of each of its members, as we feel this allows us to gather a more comprehensive view of your thermal management needs. Through every step of the way, we will utilize our different backgrounds to bring you a level of quality in your new system. Whether you work in the clean rooms of semiconductor production or out in the field with an oil and gas production, we can help you to stay productive and efficient.
Talk to a member of our team about your particular needs so that we can tailor a new system specifically for your operation. To keep your business running smoothly, ensure that you are taking the necessary steps to protect your equipment from damage. You could be waiting around until you wait for repairs and over time, those delays can start to add up.
A Custom Approach Every Step Of The Way
At every phase of the development of your project, we will work with you in order to fully grasp your thermodynamic demands. Every production is different, so this gives you the opportunity to truly plan for the maintenance and growth of your business. We want to make sure that you receive a system that consistently protects your vital equipment. We can custom design thermal management systems for nearly every industry, so talk to us about your company for a truly tailored fit!
Learn More About Our Collaborative Approach With Noren Thermal Solutions
For a custom thermal management system, talk to a member of our team to learn more about our collaborative design process. Give us a call today at Noren Thermal Solutions in Taylor, TX at (512)595-5700!