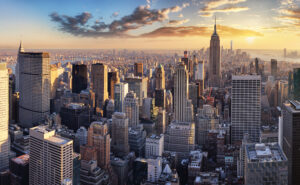 The needs of your business are constantly evolving. To stay effective, you must adapt to changing conditions on a day-to-day basis. This can often mean expanding your production equipment and utilizing the latest technological advancements. To keep your business operating efficiently, you must plan for reasons that could cause production to slow down. One of these possibilities is your expanding thermal management needs. When your appliances become more sophisticated, so too can their need to transfer waste heat elsewhere. This is why we provide consultative services to review your current management systems or help you build new ones completely from the bottom up.
At Noren Thermal Solutions, we understand that you may not be primarily focused on managing waste heat. That is why working with us can help you unlock your ability to focus on the parts of your business that matter most. We have been helping companies like yours plan and implement thermal management systems for over half a decade. With our expertise, we can focus on productivity and efficiency when transferring temperatures to safer locations. When you select a product from Noren, you can rest assured that you are in good hands.
Address Your Temperature Management Needs With A Heat Exchanger From Noren
There are a diverse array of applications that rely upon precision heat management tools. From technology to utilities to the power sector, preparing ahead of time for your demand is critical to avoiding unnecessary shutdowns. This is because when your systems overheat, they can cause your entire chain to halt while you wait for expensive repairs to be performed. Oftentimes, damaged electrical components cannot be repaired, but require entirely new units to be purchased. With today's strain on the supply chain, parts being available is no longer a given.
When you install an air-to-air thermal exchange unit, we help transfer heat away from electrical cabinets while keeping them closed from outside critters or potential water damage.
Benefitting The Environment While Serving Your Bottom Line
We offer multiple products that help you manage waste heat in an ecologically friendly manner. While some presuppose that green technology must necessarily be inefficient or cost-prohibit, this could not be further from the case. By taking advantage of passive thermal transfer techniques, we reduce your reliance on traditional energy-intensive air conditioning systems. By reducing your energy expenditures, you reduce your carbon emissions and save tremendously. This makes passive thermal management products a win-win all around!
Improving Your Processes With Noren Thermal Solutions
When you need to review the effectiveness of your current heat waste transfer systems, we are here to help! Talk with a member of our team at Noren Thermal Solutions at (512) 595-5700 to find out more about how we can implement a system that works best for your busiuness.