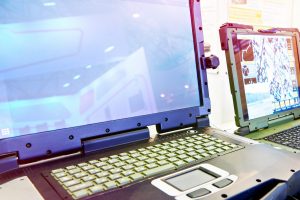 For any application or device, regardless of industry a number of considerations must be thought about in order to ensure optimal function. Of these considerations, thermal management and temperature regulation should be a top priority, as overheating can result in complications such as temporary breakdown or complete loss. For industries that consist of working in tough conditions, this statement is even more true. In today's blog, the team at Noren Thermal Solutions in Taylor, TX will look at the ways our products prove technological durability in respect to temperature regulation.
High Performance and Consistency
As technology evolves and develops in function, it has become a more and more necessary part of nearly every industry. Indeed, highly-customizable machines make performing a number of tasks much more consistent while also increasing yield times. That being said, ensuring their overall production and function is running optimally is a must, as the industry has sped up to match this rapid pace. In order to ensure this, however, it takes a detailed eye and a knowledgeable individual to understand the in-depth function of a machine, as well as how to properly maintain it. This includes prevention from overheating.
Just as a person may get too hot from being outside in the sunlight for too long, machines generate thermal energy when working, and if it is not properly removed, they will overheat as well. To combat this, the team at Noren products makes it our goal to create highly-functional, quality solutions such as heat sinks and other types of heat exchangers to assist.
Durability for Tough Conditions
It is no surprise that working in industries such as aerospace, Oil & Gas, and the military endure rough conditions, and this is exactly what should be kept in mind when seeking an exchanger to best accommodate your ruggedized equipment. In circumstances such as these, durability is just as essential as thermal management capabilities, which is why we strive to provide solutions that offer optimal results under the most demanding of situations. For more information about our options and your business, reach out to a Noren representative today.
Providing Optimal Results
Creating custom solutions means more to us than addressing specific needs – it means providing the best outcome we can with advanced practices and optimal design. Whether we are addressing laptop computers, power stations, vehicle equipment, or another application we utilize advanced technology to complete even the most difficult tasks in the harshest of environments. Reach out to our team today to learn how we can create a product to help you.
Speak to Our Team Today
For more information or to speak to a representative from our team, contact Noren Thermal Solutions in Taylor, TX by calling 512-595-5700 today to get started.