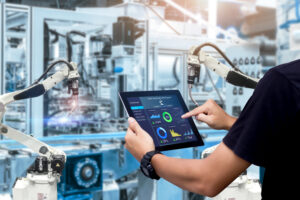 It goes without saying that, in an ideal world, all technological applications would function at the height of their capacity, thus helping project businesses ahead in their fields. Indeed, while this would be ideal, the truth of the matter is that there are a number of complications and considerations that can hinder this process. As such, it is important to pursue thermal management solutions that can optimize your operation. But how do you know where to start? In today's blog, the team at Noren Thermal Solutions in Taylor, TX discusses why we are past one-size-fits-all solutions, and how customization is key when it comes to getting the most out of your equipment.
Meeting Your Unique Needs
Though there may be a number of businesses in your industry that have very similar goals to your own, the fact of the matter is that the chances that you both utilize the exact same equipment, have the exact same needs, and function in virtually identical conditions is slim to none.
Indeed, you may be wondering why these elements matter to begin with. In reality, they affect your thermal management capabilities in many more ways than you realize. You see, overheating applications is a major concern for many, as a number of applications lack ideal internal temperature regulation. What's more? Your physical environment and space allotted for your equipment can complicate the ability to remove this waste heat.
In order to help you meet your application's capacity, you first need to have an understanding of your unique needs and how these factors play a role in what heat exchanger or thermal management option would work best for you. To learn more about this process, reach out to our team today.
Optimizing Your Capabilities
Our team utilizes a number of different methods and technologies to regulate internal application temperatures, and which option best suits your needs will largely depend on your parameters. Indeed, our team places an equal emphasis on sustainability as well as ideal function, and you will come to find that our simple solutions pack tremendous savings in terms of energy and cost. When you are ready to get started with the process, contact a representative from our team today.
What Else to Consider
We are well past the age of one-size-fits-all solutions, as these offer minimal benefits at best. Indeed, customization does not have to cost you an arm and a leg, and our team utilizes environmentally-friendly thermal methods to help you get the most out of your setup without having to sacrifice quality or consistency.
Learn More Today
Contact Noren Thermal Solutions in Taylor, TX by calling 512-595-5700 to learn more about the role of customization when it comes to reaching capacity for your industrial applications, and speak to a representative from our team to get started today.