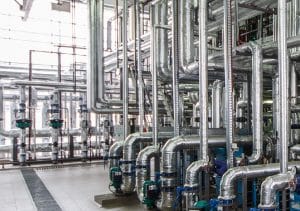 When it comes to thermal management, you cannot settle for anything less than the best. No matter your industry, you need to make sure all of your electronics and manufacturing processes run smoothly and without a hitch. The last thing you want is for your machinery to overheat, losing valuable time and progress as you replace and fix your parts. Because of this, we are proud to offer high-quality, thermal management systems made right here in The United States. In today's blog, the team at Noren Thermal Solutions in Taylor, TX discusses our custom solutions and why in-house manufacturing makes a difference.
Customized For Your Needs
No two companies have the same needs, and their thermal management solutions shouldn't take a one-size-fits-all approach. Sure, the pieces might fit, but are they working efficiently and fulfilling what you need them to do? Chances are, they are not working as precisely and effectively as you would like. You might be using the same equipment as another company, but if your workspace has different conditions, your thermal management needs will change. We know that you have other things to worry about than monitoring heating and cooling capabilities, which is why we are here to help
We Work From Start To Finish
When we create custom solutions for our clients, we start with an in-depth analysis of their needs. We perform precise thermal, mechanical, and CFD analyses and determine what exactly they need to run optimally and without the risk of overheating. We also pay great attention to the sustainability of our products, which means you save on energy bills and overall cost in the long run.
We Craft Your Solutions In House
Once we conduct a thorough analysis of your needs, we are able to craft your thermal management systems in our American-based facilities. This ensures that every component you get is made with the highest care and precision. Whether you need cold plates, thermal pins, heat fins, or anything else, we craft everything in-house to make sure your thermal management needs are being met. When you work with us, you are entrusting our company to keep your machinery and electronics working properly and without the risk of overheating or any other thermal issue that can occur.
Overall, when we work for you, we oversee the entire process from start to finish and can continue servicing the parts we've made. We test your products exhaustively in-house and our highly-trained team of engineers and manufacturers understand what success entails in the thermal management industry. We want to put our expertise for you and to meet all of your needs.
Contact Us To Learn More About Our Custom Solutions
Your thermal management needs are unique to your company, and your cooling devices need to reflect this. Contact Noren Thermal Solutions in Taylor, TX by calling 512-595-5700 to learn more about the role of customization and the benefits of in-house manufacturing.