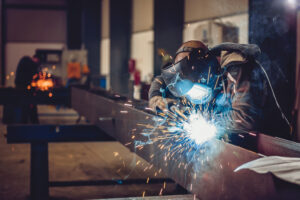 Ensuring your industrial application can function in a consistent manner is a necessary quality to have, especially when working in highly-competitive industries. Indeed, an overheating application is among the most common issues that present when handling industrial-grade equipment, and you can expect even greater complications to arise if your environment is a particularly difficult one to work in. In today's blog, the team at Noren Thermal Solutions in Taylor, TX discusses the major considerations you should make when pursuing a thermal solution for a hazardous location.
Extremes in Conditions
It goes without saying that, given the number of different industries present in the world today, not one field is going to have the same exact parameters and needs as another. As a matter of fact, various businesses or companies that operate in the same industry may experience overlap in a few areas, but the fact of the matter is that no two businesses will have the exact same working environment, applications, placement of equipment, space constraints, etc.
With all of this in mind, it is important to recognize the role of customization in the thermal capabilities department, and our team offers nothing less. Indeed, we will work with you closely to ensure your equipment is properly cared for with advanced processes for optimal function.
When it comes to certain industries such as Oil & Gas or Aerospace, however, it is important to note the extreme difference in conditions that other industries might not be subject to. For example, Oil & Gas workers are often having to work with extremes in temperatures, as drilling the earth's crust for precious oil reserves exposes individuals and equipment alike to tougher conditions. Fortunately, heat exchangers designed with this in mind can help significantly. Contact our team today to learn more.
Streamlining Efficiency
Not only do custom HazLoc solutions ensure industrial applications can function consistently in difficult environments, but they allow for efficiency in performance as well. You see, we custom-design each of our HazLoc heat exchangers with UL certification in mind. In other words, we aim to provide a base level of function to suit your needs in a variety of ways. To learn more about this process and how you can get started, contact a representative from our team today.
Safety as Our Biggest Priority
In addition to streamlining efficiency, a major goal of our team is to provide consistently safe working environments for our clients. As you can imagine, certain hazardous locations lead to a greater risk of injury or complication, and our team works to mitigate that issue consistently and effectively.
Learn More Today
Contact Noren Thermal Solutions in Taylor, TX by calling 512-595-5700 to speak to a representative from our team and learn about your hazardous location enclosure cooling options today.