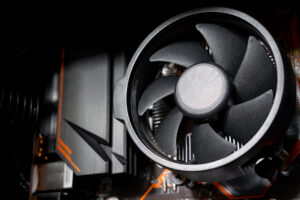 It goes without saying that there are often numerous ways to accomplish a task. While some situations may boil down to the basics of a correct way and an incorrect way, most others may be accomplished in several different manners. It is this notion that drives the competitive market, as many thermal solutions out there boast the ability to provide the best results. In today's blog, the team at Noren Thermal Solutions in Taylor, TX discusses the importance of considering appropriate cooling methods and how some industries may benefit from passive or active options.
What is the Primary Difference?
Before we discuss the situations in which passive or active methods of thermal management can benefit your operation, it is important to explain the need for thermal management in the first place. Indeed, just as a human being can become fatigued and tired from consistent exercise, a technological application can overheat and cease proper function.
You see, overheating is one of the most common issues surrounding a working machine, and without making considerations for cooling capabilities and thermal management, you are doing yourself a major disservice. Most industrial applications do not come with components to optimize your operation, and as such, it is important to recognize the influence of various methods and tactics.
For the scope of today's blog, we will be taking a look at the primary differences between passive and active cooling. You see, there are two types of convective heat transfer, which is when thermal energy is transported from a solid to a fluid. Thus, passive and active cooling came to be. To learn more about this process and the science behind it, give our team a call today.
Considering a More Optimal Solution
Industrial applications that seek to utilize ecologically-sustainable practices for thermal management can benefit greatly from passive or active cooling. You see, natural convection occurs when heat transfers from the source into the surrounding fluid, such as water or air, thus creating buoyancy forces through density variations in the fluid.
Alternatively, active cooling capabilities create an artificially-induced current through an external force such as a pump or fan. To learn more about this process and how your setup can benefit, give us a call today.
Products to Meet Your Needs
For over 50 years, our team has placed an equal emphasis on sustainable practices and optimal thermal management capabilities, and we are ready to help you. Not only do we work with you throughout the process to ensure your specifications are prioritized, but we gain a thorough understanding of your unique parameters and their role in your final product.
Speak with Our Team
Contact Noren Thermal Solutions in Taylor, TX by calling 512-595-5700 to speak to a representative from our team and learn about the ways passive or active convection can upgrade your thermal management capabilities.