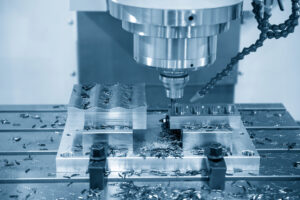 It goes without saying that your technological applications are an essential component to productivity and production as a whole. As a matter of fact, could you even imagine operating consistently without the help of your equipment? It would certainly complicate the process, and in order to avoid these concerns, you must be vigilant about the circumstances and factors that could influence your capabilities. In today's blog, the team at Noren Thermal Solutions in Taylor, TX addresses the importance of consistency and dependability in the plastic injection mold cooling industry, and how a custom heat exchanger can help.
A Variety of Cooling Capabilities
By now, you are likely aware that one-size-fits-all thermal management solutions cannot help you achieve optimization in terms of your specific capabilities. But why is this? In short, it is because these solutions cannot address your needs precisely, as they are designed for general use in most applications. In other words, you cannot get the most from a thermal solution if your precise parameters are not considered. Not only does this lead to only sub-optimal use, but it could even cause major complications to arise down the line, depending on your environment.
When we look at plastic mold cooling, in particular, we see a very apparent need for rapid cooling and heating capabilities alike. While increasing temperatures may make the heating processes quicker, it can also cause impurities such as pulling, sink marks, and spotting to occur. Fortunately, this is where our services come in to help.
You see, our team will work with you from the very beginning in order to not only identify your important parameters, but utilize them throughout the process so as to provide nothing short of an ideal thermal management solution that does not compromise quality. To learn more about this process, give us a call today.
A Small but Effective Core
Whether you are looking to address blow mold, rotational molds, injection molds, or even extrusion molding, our custom thermal pin heat exchangers can help optimize your capabilities. You see, these small heat pipes allow for proper cooling in areas previously inaccessible to water cooling, and can even provide a more even cool throughout regardless of variations in mold thickness. Give a representative from our team a call today to learn more.
Closely Meeting Your Needs
Although one-size-fits-all solutions may initially sound appealing for their ability to address various concerns, the truth of the matter is that if you do not seek options that better address your needs, you truly will not be able to get the most from your applications and production overall.
Learn More Today
Contact Noren Thermal Solutions in Taylor, TX by calling 512-595-5700 to learn more about the need for the role of customization in your thermal management solutions, and speak to a representative from our team to get started today.