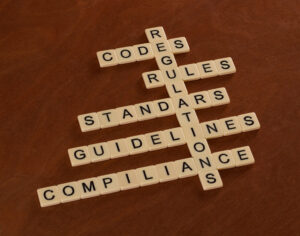 Whether you are aware of it or not, there are countless methods out there that can be used to achieve thermal regulation within your technological applications. Being able to find the ideal solution on the first try, however, now that is a different story. As a matter of fact, many manufacturers may tout the ability to provide optimal function, but keep in mind that many methods do so at the expense of your working environment. In today's blog, the team at Noren Thermal Solutions in Taylor, TX discusses the need for a consistent standard of quality, and how a NEMA 12 heat exchanger may offer solutions ideal for your setup.
Identifying Baseline Standards
It goes without saying that as industries become more and more competitive, the demand for a high-functioning thermal management solution continues to grow. Indeed, no application will be able to withstand consistent function without the help of an accessory, and determining which one is going to offer your operation the best outcomes is a bigger feat to take on than you might expect.
Indeed, identifying a solution that best suits your needs may require some work, but knowing where to start streamlines the process for you. This is where our team comes in to help. You see, we take your unique parameters into consideration when designing your product, which allows for a greater quality overall.
In addition to providing detailed customization, our team also creates our products with a base level of quality in mind. Indeed, if you are looking for a general-purpose heat exchanger, look no further than with our team. We create and manufacture a variety of thermal management solutions that adhere to the standards set forth by the National Electrical Manufacturer's Association (NEMA).
Enclosure Types for Various Industries
Because there are various need and parameter differences among numerous industries, it only makes sense to create different models that adhere to unique industry-wide standards. For example, Noren manufactures products for NEMA 12, NEMA 4X, and NEMA 4 enclosure types, meaning whether you are searching for general-purpose use or wastewater treatment, we have options to suit your needs. For more information about this process, contact a representative from our team today.
An Ideal Thermal Solution
For a number of industries, parameters and needs may overlap and no additional or unique circumstances need be considered. In cases such as this, a NEMA 12 heat exchanger can provide consistency in terms of function and dependability. Additionally, our products require minimal maintenance and are simple to install. Finally, our products can be designed with your space in mind, achieving various bends and angles.
Speak with Our Team
To learn more about benefits of NEMA 12 heat exchangers, contact Noren Thermal Solutions in Taylor, TX by calling 512-595-5700 to speak to a representative from our team today.