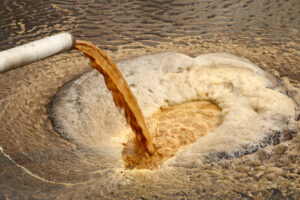 Whether you are aiming to regulate internal temperatures in your industrial applications or simply need an accessory to optimize your enclosure protection capabilities, our team is ready to help. Indeed, there are quite a few considerations that need to be made when upgrading your capabilities, and knowing where to start is a major first step. In today's blog, the team at Noren Thermal Solutions in Taylor, TX takes a look at industry-specific needs for companies in the wastewater field, and how you can get the most from your applications with custom solutions.
Specialized Attention to Your Needs
It goes without saying that one-size-fits-all solutions are no longer applicable or helpful in terms of helping you get the most from your industrial applications. You see, with advancing technology and a rise in competition, there is no room for only sub-optimal results. Further, without a custom thermal solution that is designed to address your needs, this will only end up costing you in the long run. But just how different can needs between companies become?
You see, your application capabilities are highly dependent on the parameters and needs surrounding your working environment. In other words, you are not just considering what options work with your equipment, but what will best suit the unique combination of your working environment, space allotted, type of device being used, goal or purpose of function, and much more.
In addition to these considerations, it is important to factor in what your overall goals and outcomes you wish to achieve may be. Fortunately for wastewater applications, this is where a NEMA 4X heat exchanger can come in handy. For more information about this process, give our team a call today.
Wastewater Norms and Standards
Whether you are aware of it or not, there are certain needs and requirements that are industry-specific. For example, wastewater applications often come into contact with water and other liquids, meaning there needs to be extra protection provided for wastewater enclosures.
The National Electrical Manufacturer's Association (NEMA) has created a set of standards that apply to products in North and South America, and NEMA 4X enclosure cooling addresses industries such as wastewater, shipping and docking, and more. Contact our team today to learn more about this process and how we can help.
NEMA 4X Heat Exchanger Capabilities
For a heat exchanger to adhere to NEMA 4X standards, it must be watertight and must be able to exclude, at a minimum, 65 gallons per minute of water a one-inch nozzle delivered at a distance of at least 10 feet for five minutes. Additionally, the X in 4X indicates additional protection against corrosion.
Learn More Today
To learn more about the need for enclosure standards and how this process benefits various industries, contact Noren Thermal Solutions in Taylor, TX by calling 512-595-5700 and speak to a representative from our team today.