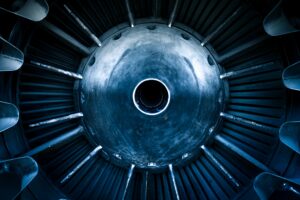 In our previous blog, we discussed how below ambient cooling units could replace the need for fans and compressed air cooling that were intended to keep an electrical enclosure from overheating. Indeed, air to water methods can be effective in a number of industries, but it is important to note that not every solution can appropriately address your needs, especially if unique considerations such as an extreme working environment are not taken into consideration. In today's blog, your Noren Thermal Solutions in Taylor, TX takes a look at the way ambient cooling units utilize outside air to cool devices, even in hazardous locations.
The Science Behind Ambient Cooling
It goes without saying that there are countless methods out there that can be used to prevent overheating in an industrial application. What's more? Certain approaches may benefit an industry more than another, as each field of work contains a unique set of standards, parameters, and needs that have to be met. Still, manufacturers will attempt to sell you on a one-size-fits-all option, and though it may suffice in the meantime, it is important to recognize and identify the long-term effects of a sub-optimal solution.
When it comes to cooling sensitive electronics in various environments, however, nothing quite comes close to the versatility and eco-friendliness of ambient heat exchangers. Indeed, air to air enclosure cooling involves utilizing the ambient air outside of a panel to cool the inside by drawing the air in through our drop-in or flush-mount units. What's more? You do not have to worry about excessive cost or environmentally-harmful solutions, as our team has innovated in such a way to help you acquire a cost-effective heat exchanger solution. For more information about this process and how you can get started, reach out to a representative from our team today.
Additional Considerations
We recognize that even within a single industry, various companies and competitors will have different applications, setups, and other important factors contributing to their thermal management capabilities. As such, we have created a few different options to help accommodate these differences.
For example, our drop-in model allows you to attach the air-to-air heat exchanger to the top of an enclosure, whereas our flush-mount models fit appropriately to the side of an enclosure. To learn more about this process, give our team a call today.
Effective Solutions for Hazardous Locations
In addition to addressing minor needs, we can also create ambient units to suit your standards in particularly hazardous environments, or environments that experience extremes in conditions. What's more? Our products address standards for NEMA 12, 4, and 4X enclosures, as well as ATEX and IECEx enclosures.
Speak With Our Team
Contact Noren Thermal Solutions in Taylor, TX by calling 512-595-5700 to speak to a representative from our team and get started on your custom solution today.