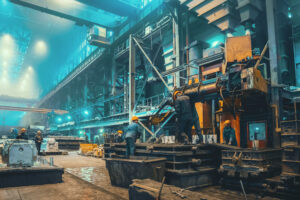 Technological advancement has made it possible to accomplish greater levels of productivity in addition to producing greater outcomes. Indeed, it is important to consider the different needs of each industry when measuring success, and having a plethora of methods on hand to address these needs is even more essential when aiming to optimize a company's technological capabilities. In today's blog, the team at Noren Thermal Solutions in Taylor, TX discusses the need for regular thermal management, as well as how our team can help set you up with a custom thermal solution to optimize your capabilities.
Essential for All Applications
Believe it or not, the most common threat to functioning devices has to do with overheating. Indeed, overheating occurs when the internal temperatures of an application reach dangerous operating levels, causing a host of things to occur. For instance, overheating can lead to temporary shutdown, permanent damage, and even electrical fires if it is not managed. Fortunately, heat exchangers offer just the solution you are looking for.
You see, a heat exchanger is considered to be a device that regulates internal application temperatures through a specialized process. When you work with our team, we ensure that your custom thermal solution not only optimizes your cooling capabilities, but does so in a manner that is no threat to the environment.
Whether you were aware of it or not, all applications can benefit from a custom thermal solution. After all, no device is immune from overheating, and more often than not, a thermal solution is not built right into the device, to begin with. To learn more about this process and how our team can help, give our office a call today.
Different Strokes for Different Folks
As we have discussed previously, it would be foolish to believe that a one-size-fits-all heat exchanger could optimize your industrial capabilities. This is because the key to optimal function resides with considerations specific to your industry and your needs. In other words, you can only get the most from your technological applications if your unique parameters and needs are factors in the equation.
At best, a one-size-fits-all solution will help keep your device from overheating. This does not mean you will be able to use it at capacity, however, which is how it is marketed to you. Contact our team to learn more about getting started today.
Customized from the Beginning
One major way in which our team differs from other competitors is that we aim to provide you nothing short of a highly-custom and specialized solution. We work with you from the very beginning in order to properly reflect your needs, and we welcome you to give us a call to get started.
Speak with Our Team
Contact Noren Thermal Solutions in Taylor, TX by calling 512-595-5700 to speak to a representative from our team and learn how you can get started on your custom heat exchanger today.