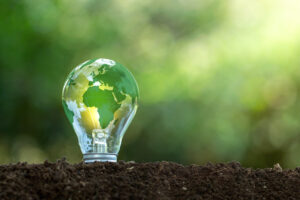 As technology continues to take the world by storm, we have seen many companies and businesses adapt their processes in order to keep up with the rising demand. For some, this means investing in a state-of-the-art industrial application, allowing for greater outcomes and shortened cycle times. Keep in mind, however, that getting the most from your devices does not always have to be a detriment to environment or your checking account. In today's blog, the team at Noren Thermal Solutions in Taylor, TX discusses the eco-friendly benefits of our custom heat exchangers and how there is something for everyone with our team.
What it Means to Go Green
For a while now, we have heard key terms and phrases such as sustainability, eco-friendly, and going green. What this means, however, depends largely on your field of work and your unique needs and parameters. You see, going green aims for sustainable practices so that you can continue to enjoy optimized outcomes while also reducing your carbon footprint.
Companies can implement policies in a number of ways to reflect this sustainable movement. For instance, our team has taken strides to replace traditional fluorescent lights with LEDs, initiate employee carpools to reduce carbon emissions, and have even switched to a mostly digital documentation system.
For our clients, sustainability and eco-friendliness primarily embody an awareness for efficiency, and our products follow suit. You see, staying ahead of the curve in a competitive market does not have to cost you an arm and a leg, and our products are designed with your needs in mind to help optimize your capabilities. To learn more about this process and how our team can help, give us a call today.
Providing Cost and Energy Savings
At the heart of eco-friendly practices include cost and energy savings. Indeed, various manufacturers may tout the abilities of their applications in providing greater yields in a shorter amount of time. In most cases, however, this comes at the expense of your wallet and/or your energy consumption.
Our team utilizes innovative ideas that draw upon the natural strengths of the materials we use and your unique needs in order to provide ideal results. Contact our team to learn more and get started today.
Optimizing Your Capabilities
It is natural that you wish to get the most from your technological applications, and we are here to tell you that you do not have to sacrifice quality for cost, or vice versa. Optimizing your capabilities starts with a clear idea of your goals and factors in the influence of your physical environment and other parameters to give you nothing short of exactly what you are looking for.
Let's Get Started Today
Contact Noren Thermal Solutions in Taylor, TX by calling 512-595-5700 to speak to a representative from our team and learn more about the benefits of green energy and sustainable practices.