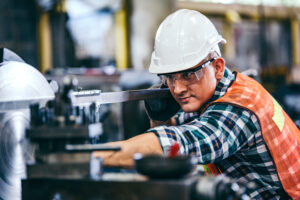 Reliable thermal management is essential when you have numerous machines and parts working to achieve your organization's goals. Regardless of your industry, you should have faith in knowing that your electronics and components are working precisely as they should, without succumbing to overheating or other thermal-related issues. Not only can these problems tie up your time and resources, but they can also require costly repairs to remedy. Thus, it is beneficial to have reliable thermal management systems in place from the outset. This is exactly why we proudly offer custom-made thermal solutions for you. In today's blog, the team at Noren Thermal Solutions in Taylor, TX discusses our custom options and describes how in-house manufacturing allows us to create top-tier, bespoke products to meet your needs.
We Oversee The Entire Process
When we craft custom cooling solutions, we are hands-on throughout the entire process. We begin with a comprehensive analysis of your exact needs to ensure we understand all aspects of your unique needs. Next, we conduct mechanical, thermal, and CFD analyses to determine what your components need to run reliably, optimally, and efficiently. Moreover, we take great steps to craft prototypes, so you do not have to sink resources into a product until it is proven to be the perfect one for you. By the time we are ready to produce the final cooling system, we know that it is the right one to meet your needs. Because we manufacture solutions in-house, we can pay close attention to the sustainability of our products, ensuring that you will save on energy bills and overhead costs in the long run.
Cooling Solutions Made In-House
Once we finish a thorough analysis of your needs, we are able to craft your thermal management systems in our American-based facilities. This ensures that every component you receive is made with the highest care and mind paid to your exact specifications. Whether you require cold plates, thermal pins, heat fins, or anything else, we build everything in our state-of-the-art facilities. This helps us ensure your thermal management needs are being met. When you work with Noren, you are entrusting our company to keep your machinery and electronics working properly and without the risk of overheating or any other thermal issue that can occur. Without the risk of thermal issues, you are also keeping your team safe and making sure they are able to work to the best of their abilities.
Contact Us To Learn More About Our In-House Solutions
Your thermal management needs are unique to your company, and your cooling devices need to reflect this. Contact Noren Thermal Solutions in Taylor, TX by calling 512-595-5700 to learn more about the role of customization and the benefits of our in-house manufacturing.