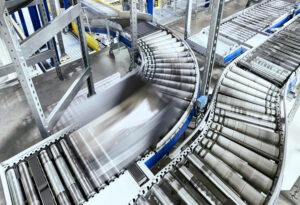 For industry-leading heat transfer systems, Noren Thermal Solutions has provided quality products and care for over fifty years. Through all the ups and downs of the last half-century, our efficient systems bring you a technological edge in the management of your operation. Our sophisticated systems can be tailored to suit your specific industrial needs.
We proudly work in a broad array of applications, to give companies both big and small the ability to effectively reroute heat away from valuable electronics. Not only can poor thermal management lead to the increased likelihood of mechanical failure, it can also cause your output to remain lower than it would with a well-functioning system. Allow your company to thrive with a thermal solution from Noren!
Reach Your Full Potential
One of the ways that heat can pose problems for your production is through a loss of efficiency. This can mean that you are manufacturing or packaging less product while adding stressors to your line. Mechanical processes may be causing you to lose valuable dollars into the ether through inefficiency.
Every production is individual, and a custom solution can allow you to maximize your profitability by cutting down on your waste. These systems also have the added benefit of being more ecologically friendly than your older system. Not only is this a great marketing tool, but you can honestly help reduce your carbon footprint.
Quality Matters In Production
Regardless of your industry, you want to ensure that you can deliver a quality product on time. Custom thermal solutions from Noren can help you do just that. For instance, if you work in food or pharmaceutical production, there is no room for error. Any slight deviation from the appropriate packing can make an entire batch unsellable. This can waste valuable time and money, while decreasing the trust your vendors have in your product.
Part of efficiency means doing things right the first time. Being able to rely on Noren solutions means spending less time thinking about thermal management and having you back to focusing on what you are here to do. Ensure that you have enough time to care for your business through reliable service!
Make The Most Of Your Operation
Efficiency can help you manage the ever-changing landscape of the business world. Do not allow the uncertainty of the external world rock your boat. Instead, rely on Noren Thermal Solutions to bring you a custom system that allows you to focus on the task at hand. No matter the industry, protect your vital machinery and electronics from the harm of heat!
Call Noren Today!
Contact Noren Thermal Solutions in Taylor, TX by calling 512-595-5700 to learn more about how we can help you to thrive in your production. From small businesses to large corporations in any field of production, we have a heat transfer option to help you.