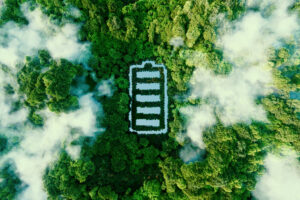 The ability to get the most from your technological applications is something you may feel like you are entitled to after purchasing a state-of-the-art industrial application. Though this should be a given, the truth of the matter is that there are several aspects of your working environment and other elements that contribute to the sub-optimal function. To address these needs, you require assistance in terms of thermal management, but knowing where to start can be tricky. In today's blog, the team at Noren Thermal Solutions in Taylor, TX takes a look at what it means to provide eco-friendly thermal solutions and how our team of engineers can help.
Reducing Your Carbon Footprint
It goes without saying that industrial applications such as the ones utilized in a host of large-scale industries make completing necessary tasks and jobs much simpler. Not only this, but they offer a host of other benefits to help keep your particular capabilities in the running when looking through the lens of competition.
The biggest problem that arises when utilizing large-scale applications is that they can function below their capacity and have a potential to break down. These situations occur primarily because the internal temperatures within the devices rise to dangerous operating temperatures, causing the devices to overheat.
Indeed, overheating is the number one issue all applications face, and most of the time, they are not designed with solutions to address these concerns in mind. Moreover, many manufacturers out there provide solutions to this issue but fail to consider the influence such solutions have on the physical and working environment. This is where we differ. To learn more about this process and how our team can help, give us a call today.
No Reduction in Quality
When seeking eco-friendly thermal solutions, one of your major concerns might be the potential for sacrificing quality in order to be more environmentally conscious. At Noren, however, we believe that you should not have to sacrifice one for the other, and instead, we only offer custom thermal solutions that utilize the best of both worlds.
Take, for example, the technologies we utilize. From machine tool electronics to passive and active cooling methods, phase-change technology and thermoelectric junctions, there is something for everybody that can optimize your capabilities without significantly impacting the environment. Contact our team to learn more.
Getting the Most from Your Applications
Getting the most from your industrial-grade application is going to look different from person to person, company to company, and our team's mission is to help you achieve a solution that is ideal for your needs. Simply purchasing a one-size-fits-all solution only kicks the can down the road, which is why it is more cost-effective to seek a custom option.
Give Our Team a Call
Contact Noren Thermal Solutions in Taylor, TX by calling 512-595-5700 to learn more about the valuable role of eco-friendly electronics and how a custom thermal solution can prioritize your needs while optimizing your capabilities.