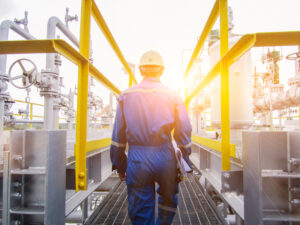 The transfer of heat in order to keep your operation running smoothly can be tricky even in the most controlled of environments. For certain industries, the area may be significantly more difficult to manage. For instance, with ruggedized oil and gas products, the environment may actively be working against your goals. When life decides not to be easy, preparedness can help your production continue through difficult conditions.
If your business requires a custom heat transfer system, Noren Thermal Solutions can help you to keep your operation running smoothly despite environmental obstacles. From oil and gas to ruggedized military applications, our custom solutions can help to keep you moving despite the obstacles. When a one-size-fits-all approach cannot get the job done, we can step in. Efficiently help move heat from your vital processes so they can operate to their fullest extent!
Rise To The Challenge
Not every workplace is as sterile as a hospital or as temperature controlled as a walk-in refrigerator. For situations that tend to get a little messy, your operation may require a custom thermal management solution in order to operate at your fullest capacity. Not only could you be running behind schedule; you could also be causing undue stress on your machinery that could shorten its lifespan. Inefficient systems surrounding mechanical processes can also increase the likelihood of failure, as well. Reach your full potential while caring for the tools that allow your operation to thrive!
Common Ruggedized Industries
While Noren Thermal Solutions works with a broad selection of fields, certain areas of business are more likely to require the assistance of ruggedization. Oil and gas are a vital part of the economy of this country and this avenue of production can require significant customization in order to ensure an efficient flow of heat regardless of the environmental concerns.
Military applications can also require the need for additional durability capabilities. For products that are intended to work wherever, whenever, and how you need them, look to our custom ruggedized thermal management solutions to keep you strong despite the conditions.
Aerospace development is another avenue that often includes hazardous locations. For this industry, providing optimal results relies heavily upon efficiency and durability. Our custom solutions can keep you flying free no matter the weather. Whether you rely upon our systems for thermal transfer to keep your computer systems cool or your vehicles running at a top level, Noren is here for you.
Custom Thermal Solutions In Taylor, TX
When you have a tough road ahead, look to Noren Thermal Solutions for a way to keep your operation running strong. Call us at 512-595-5700 and speak to a representative from our team today to learn how we can help your business be as efficient as possible through hard environments!