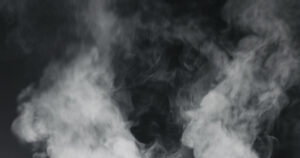 Thermal management helps you prevent your industrial-grade applications from overheating, a phenomenon that every company utilizing technological applications must endure. Indeed, overheating is the number one cause of system failures, shutdowns, damage, and more. Though there are several different approaches you can take to optimize your application cooling capabilities, not all of them keep your needs and considerations in mind. In today's blog, the team at Noren Thermal Solutions in Taylor, TX explores the importance of the methods used to help optimize your capabilities and what to expect from phase-change cooling.
What is Phase-Change Technology?
In order to address your company's application cooling needs, you require the assistance of a heat exchanger. You see, a heat exchanger is considered to be a device that specifically works to rid the enclosure of waste heat so that it can continue to function consistently and dependably. But how exactly does this process work, and does every heat exchanger offer to same benefits or function in a similar manner?
Believe it or not, there are several different approaches that can be taken to accomplish your cooling needs. Largely, the method behind the heat exchanger itself is what drives the success of your capabilities, and not every industry benefits from the same methods. For example, industries working with sensitive electronics may benefit more from a heat sink than an accessory, and some industries contain special parameters that must be kept in mind.
One method our team utilizes for its ability to provide eco-friendly results is phase-change technology. This process, also known as two-phase cooling, utilizes a fluid's latent point of vaporization to transport and rid the enclosure of waste heat. To learn more about this process and what our team can do to help, give us a call today.
You Need a Heat Dissipation Structure
Utilizing a working fluid is the first step in making phase-change methods effective, and pairing this practice with an adequate heat dissipation structure is a must. This process occurs when the working fluid is exposed to the heat source and absorbs the waste energy.
As this happens, the fluid reaches its point of latent vaporization and changes phases. The less-dense fluid is then carried away from the source and to the heat sink, where it is spread throughout the base and out of the fins into the surrounding air. Contact our team to learn more today.
An Eco-Friendly Cooling Loop
One of the biggest benefits of phase-change cooling and heat sink thermal management is that it allows for a consistent cooling loop that not only causes no harm to the environment, but allows for consistent function. This eco-friendly cooling loop allows you to get the most from your devices without fear of faltering.
Give Our Team a Call
Contact Noren Thermal Solutions in Taylor, TX by calling 512-595-5700 to learn more about the functions of heat sinks and phase-change technology, and speak to a representative from our team to get started on your thermal solution today.