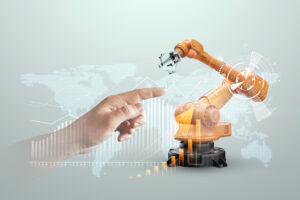 The industrial landscape is always changing, and as an entrepreneur, you need to be able to adapt. If you work with sophisticated computerized equipment, the consistent operation of your systems can help you to weather the storm. An inefficient method of heat exchange could lead to costly delays in production while you are waiting for parts and repair. Take the time now to bolster your thermodynamic defenses with a more efficient way to go.
At Noren Thermal Solutions in Taylor, TX, we understand your industrial needs. For the last 55 years, we have been helping people across industries to better protect their equipment from heat. From the rugged outdoors to the clean rooms of semiconductor production, we have seen it all. Talk to us about all of your operational needs so that we can help you to protect your vital equipment from the harms of excessive temperatures. Protect your enclosures and your circuitry with quality products from Noren.
Protecting Electronics From Heat Is Key
Today, computerized systems are in every industry. From the automation processes to the production of oil and gas products, you need to keep your equipment safe from harm. Heat can have devastating impacts on your bottom line, if you do not take the time to put the proper safeguards in place.
Heat sinks work to reroute your thermal energy to a location that is more safe, away from sensitive parts. These devices have many folds, so you can identify them easily on a circuitboard. The reason for this is to maximize the amount of surface area so that thermal energy can move into the surrounding air.
Using Science To Build Better Products
Some other products rely upon cheap aluminum as its conductive material. While this may be an immediate short term way to cut corners temporarily, your operation could begin to suffer from overheating. When you are offline, it could cost you while you wait for repairs. Prepare your operation with a more efficient approach with copper heat sinks from Noren Thermal Solutions.
Protect yourself into the future through the maintenance of your equipment, as well. When you are running on an outdated or inefficient thermal management system, you put undue stress on your vital components. When these wear out too soon, you could be wasting money on new parts. The proper safeguards for your electrical enclosures can keep you from worrying about wiring and focus on the task at hand.
Keeping You Operational Longer With Noren Thermal Solutions
Since 1968, Noren Thermal Solutions in Taylor, TX has been helping businesses just like yours to avoid costly delays in production. Give us a call at (512)595-5700 to speak with our team and start a discussion about your thermal management needs. For all industries, Noren is here for you!