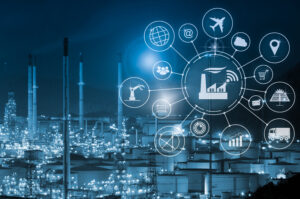 Your business relies upon you to make the right decisions. Beyond your own personal investment, your employees depend on you for their livelihood; take their needs in consideration when you set up your processes. When your thermal management system is outdated or inefficient, you could suffer from overheating struggles. Even with your most rudimentary wiring, one missed connection can shut down your entire operation.
At Noren Thermal Solutions in Taylor, TX, we have been assisting businesses in their success for over fifty years. Since 1968, we have worked across industries to give you the tools you need to stay in operation when things become tough. From your automation systems to your heavy machinery, you could lose efficiency or even worse. Stop waiting around for repairs and labor, and devote yourself to a positive outlook for your thermal management needs. Noren is here for your company, whether you are fully established or if you are just starting out!
Protecting Your Vital Electronics From The Ravages Of Heat
Your systems can put you at risk, if you are not careful. The dedicated management of your thermal energy is a process that can make all the difference in your success. Without protection, this can place a particular strain on your electronic equipment. Our efficient heat sinks are just one way that we work to keep you operational when things become tough. Some competitors utilize cheap aluminum for their products, while ours capitalize on the conductivity of copper. Discover the difference in the longevity of your circuitry.
Your electrical enclosures are another area in which overheating can cause serious damage to your bottom line. Without adequate airflow, heat can build up in these areas, and damage your systems. In these situations, a small amount of wiring can bring your operation to its knees. Take the time you need to prepare for the dangers of overheating.
Work With Our Collaborative Team For A Custom Solution
The creation of your industrial thermal management system is a bold step in keeping your business in the black. When your production shuts down, the delay can become quite costly in a hurry. Stop waiting for repairs, and avoid the damage in the first place. A custom design from Noren Thermal Solutions can help you to do just that. We bring years of experience in broad fields, to give you a solution that fits your needs.
Weathering The Storm With Noren Thermal Solutions
For the last fifty-five years, Noren Thermal Solutions in Taylor, TX has been helping businesses just like yours to avoid production halts. Give us a call at (512)595-5700 and start your journey with a member of our team. Noren is here for your needs, from products to services!