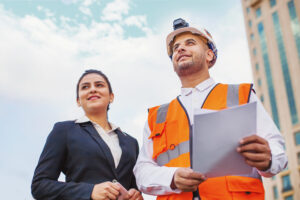 When you own or operate a business, you understand the importance of staying in compliance with all of your local rules and regulations. Trying to skirt around these laws can place your company at risk of serious legal harm, so it is vital that you take the steps to stay above board. Thermal management is a key element of this, and if you are not paying attention to your processes, you could be in trouble.
When you need to ensure that you are in compliance with local regulations, reach out to a team with over fifty years of experience helping businesses like yours to find success. Noren Thermal Solutions in Taylor, TX can help you to understand the complex landscape of thermal energy laws, while providing you with efficient systems that meet or exceed your expectations. Reach out to our team and discuss both your industry and location so that we can assist you in this process!
Local Regulations Can Be Difficult To Follow On Your Own
Unless you constantly keep up to date with the changes to the industrial laws in your area, you might not be aware when these shifts happen. In order to protect yourself from fines and delays in production, reach out to a thermal management team that understands the ever-changing rules. We can help you to find a solution that fits your needs, while staying in compliance with the safety and ecological regulations of your area.
Improving your thermal management system can bring you additional benefits, as well. A more efficient and up-to-date system is not only helpful at avoiding fines, it can give you more control over your finances. In addition, you have the ability to move in a more sustainable direction. Customers are placing more of an emphasis on environmentally friendly companies, so take this opportunity to create a better workplace for everyone!
Our NSF-Certified Heat Exchangers Give You The Power To Follow Water Regulations
Take the time to learn about your needs, and do not wait until you receive a visit from a compliance officer. Groundwater safety is one of the areas in which environmental laws can affect your ability to operate, and we are here to help. Our line of air-to-water heat exchangers are all certified under NSF 61/372 designations, which track the levels of lead and other harmful contaminants. These guidelines apply to 49 out of 50 states, so talk to our team about whether you need to upgrade or adjust your current system.
Keep Your Business In Compliance With Units From Noren
In the industrial world, staying in compliance with local laws and regulations is key to being successful. For more information on our team, speak to a representative at Noren Thermal Solutions in Taylor, TX at (512)595-5700.