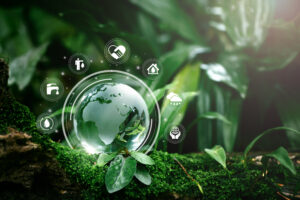 Our water is one of the most essential resources that we have, and it is vital that we protect it from external pollutants. Since 2014, there has been renewed interest in the quality of our water, and we are proud to be a helping part of this change. Our air-to-water heat exchangers are both NSF 61 and NSF 372 certified, so that you can feel confident in the ecological impact of your thermal management system.
Beyond the ecological benefits of NSF certification, our below ambient heat exchangers help you to stay in compliance with United States laws and regulations. At Noren Thermal Solutions in Taylor, TX, we are here to help you make the right decisions for your company, so take the time to speak with our team about your operation. We have over fifty years of experience bringing efficiency to the industrial world, so put your trust in us to deliver you a quality thermal management system.
How Our Dedication To Safe Water Can Help Your Company
One of the most trying aspects of running an industrial business is staying in line with regulations. If you are trying to navigate them alone, it can be difficult to follow all of the legislative changes surrounding your field. We are here to help you to understand the changing landscape surrounding environmental protections, and if your equipment is not deemed to be lead-free, you could have a serious problem on your hands.
Our air-to-water systems meet or exceed the safe water requirements set forth by NSF, the international regulating industry that focuses on global health and safety. Rely on our superior products, so that you can feel comfortable in your compliance with US safe water rules.
NSF Certified Air-To-Water Heat Exchangers Allow You To Focus On Output
When you are operating a business, you need to pay attention to multiple details at the same time. For this reason, it is helpful to rely upon a trusted name in thermal management, so that you can keep your eye on the task at hand. If you are not careful, you could install a system that does not match the US legislative regulations for the protection of our water. For products that comply with both NSF 61 and NSF 372 certifications, Noren can help you to ensure that you stay within the confines of safety laws.
Staying Ahead Of Regulations With Noren Thermal Solutions
By ensuring that you meet NSF standards, you give yourself the ability to feel confident in your compliance with water safety laws. For more information on our dedication to the ecological future of the planet, speak with a member of our team at Noren Thermal Solutions in Taylor, TX at (512)595-5700. We are available to help you navigate the world of industrial water safety!