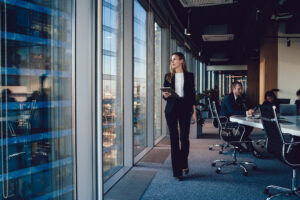 With every field comes a different set of regulatory laws and best practices to stay on the right side of compliance. To make sure you operate your business in accordance with all local and national governing bodies, you rely on expert advice to navigate an ever-changing legal environment. Failure to do so can put the operation of your business at risk and leave you susceptible to serious fines, back taxes, or other financial consequences.  When it comes to thermal management, we can be your partner in staying on top of operating within the legal bounds of your industry.
At Noren Thermal Solutions in Taylor, TX, we have over fifty years of experience helping businesses plan, implement, and maintain the management of heat transfer across a variety of applications. Staying in compliance with your particular set of local regulations is key to this process. Our team can help you plan efficient thermal management systems with our understanding of complex regulatory environments. Let us know your location and industry so we can help you plan a solution that works for you!
Noren Is Your Partner In Complying With Local Regulations
Staying on top of changes to the regulatory laws in your area requires constant research without the expert advice of trusted consultants. To allow you to get back to your business, contact our team you can rely on to provide up-to-date information on laws concerning thermal management. This partnership can be key in preventing production delays or costly fines when you fail to do so. At Noren, we do not cut corners when it comes to safely following the regulations of your specific industry. You can count on us to create a solution that keeps you in compliance!
Reviewing your regulatory standing also presents an opportunity to improve your thermal management systems. You may find that bringing your system up to regulation provides benefits for efficiency and can move your project towards sustainability.
Top Of The Line Solutions For Air-To-Water Heat Exchange
By reviewing your current thermal management needs, you need not wait for a notice from your local compliance department. Maintaining safe groundwater is a key area that the team at Noren can help you plan for. We offer NSF 61 & 372 certified air-to-water heat exchangers to help ensure that water used in your applications does not pose a consumption risk. This means tracking levels of harmful contaminants such as lead to provide for safe operation. Our team can review your current heat exchanger solution and help you to make a decision for a system that protect both the environment and your bottom line.
Noren Can Help You Stay On Top Of Your Field
If it is time to review your thermal management systems for their compliance with local regulations, spend some time with our collaborative staff. For more information and to speak with a member of our team, give us a call at Noren Thermal Solutions in Taylor, TX at (512)595-5700.